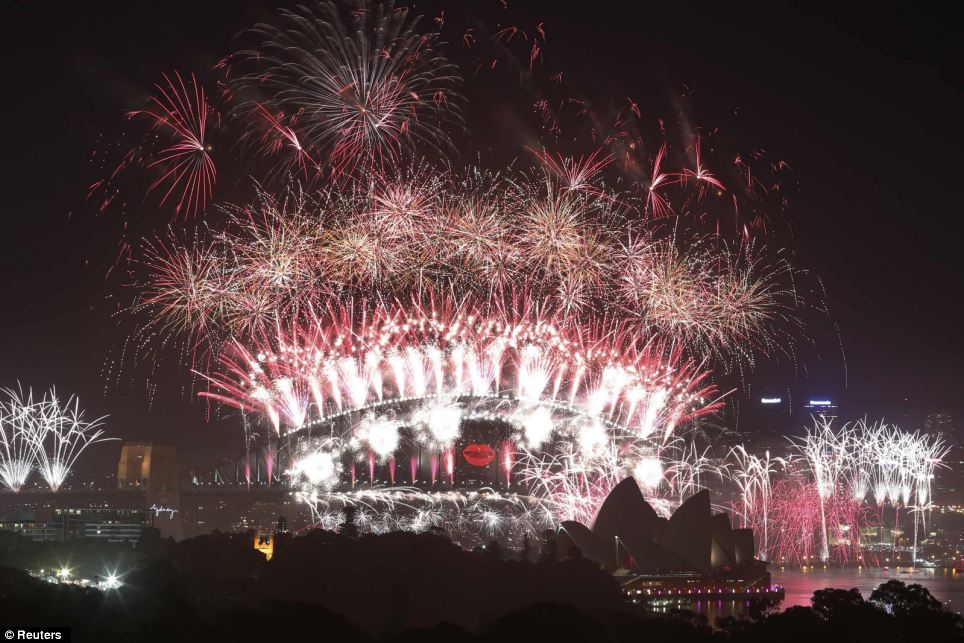 With a 16 hour forward time difference between here in NYC and Sydney, Australia, Sydneysiders were the first major world capital to bring in New Year's revelry. And what revelry it is proving to be!
With the new year just passing on one hour ago (it is just 9.25am local NYC and 1.25am Sydney, Australia time) locals were treated to a magnanimous treat of exploding fireworks over the Sydney Harbor bridge. A splendid treat that this original Aussie native himself got to experience in full splendor back in 2000 when the new millennium was introduced. As well as back in 2004.
Reports the Australian: On a warm summer night, an estimated 1.5 million people poured into the city to watch the $6.6 million fireworks display light up the sky – twice – from the harbour foreshore, at Darling Harbour and other vantage points with the iconic Sydney Harbour Bridge playing a major part.
Pop princess Kylie Minogue, the event's creative ambassador who chose the theme of Embrace for the celebrations, started the midnight show with the press of a button.
At present there have been no reports of boorish or outlandish behavior (I of course do have my memories) as Sydney siders get on with the joyous task of bringing in the good cheer and revelry. I expect all you locals to be dancing your heart out night out into the early hours of the morning and thrashing some good cheer at the Boy Charlton pool overlooking the harbor where I know you'll all be dancing the day away, staggered of course. Oh dear…
Save a glass of champagne for this fellow Aussie too kids!