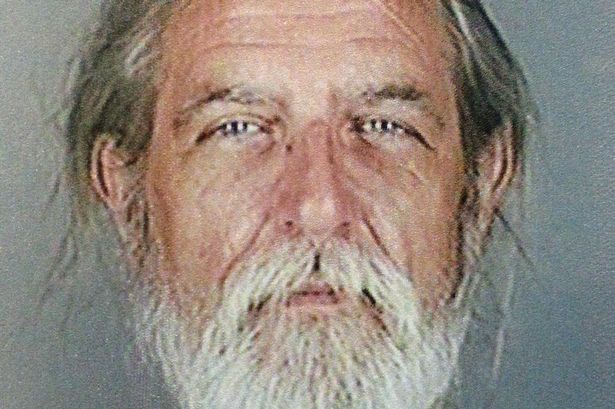 Gunman shoots dead 2 firefighters and himself responding to fire in Webster, NY.
As authorities begin the grisly task of trying to assess the motivations of Webster NY gunman William Spengley Jr what is known is that the gunman was intent on a murdering spree.
Read a line from a typed three page note found at the man's home:
"I still have to see how much of the neighborhood I can burn down and do what I like doing best: killing people,"
A former convict, the 62 year old gunman was methodical about not only in the way in which he typed his letter but also about his killing spree.
wtsp: Police Chief Gerald Pickering said Tuesday that the 62-year-old loner, William Spengler, brought plenty of ammunition with him for three weapons including a military-style assault rifle as he set out on a quest to burn down his neighborhood just before sunrise on Christmas Eve.
….his intent was unmistakable when he left his flaming home carrying a pump-action shotgun, a .38-caliber revolver and a .223-caliber semiautomatic Bushmaster rifle with flash suppression, the same make and caliber weapon used in the elementary school massacre in Newtown, Conn., that killed 26.
"He was equipped to go to war, kill innocent people," 
And yet despite the note he left in which he methodically spelt out his plan authorities as of yet have not been able to come up with a legitimate reason as to what provoked the man.
But perhaps if we are to assess clues as to what drove Spengler perhaps the following line from his suicide note may provide clues:
"I still have to get ready to see how much of the neighborhood I can burn down, and do what I like doing best, killing people."
Which raises the question why did he wish to kill people? And why this neighborhood? Had he been slighted by the neighborhood? Made to feel uneasy about his being and a sense of dislocation? Was he on medication, had he had a previous altercation with the town, a vendetta? Or was this just all this a grand attempt to create a legacy for himself, albeit a perverse one where in notoriety he would leave his name for posterity.
Also worthy of consideration is the body of a woman found in his cabin.
therecord: Investigators on Tuesday found a body in the Spengler home, presumably that of the sister a neighbour said Spengler hated: 67-year-old Cheryl Spengler.
Pickering said it was unclear whether the person died before or during the fire.
Spengler had been charged with murder in his grandmother's death but pleaded guilty to a reduced charge of manslaughter, apparently to spare his family a trial. After he was freed from prison, Spengler had lived a quiet life on Lake Road on a narrow peninsula where Irondequoit Bay meets Lake Ontario.
And perhaps the final clue may come courtesy of a next-door neighbour, Roger Vercruysse, who noted that Spengler loved his mother, Arline, who died in October.
Until Monday morning's shoot out Spengler had lived a quiet life after he was freed from prison.
"I'm not sure we'll ever know what was going through his mind," Police Chief Gerald Pickering said.
One ought to bear in mind that it has been empirically noted that the season's holidays often bring the most break ups and dissolutions of relationships and perhaps as Christmas came Spenger thought to himself, he had now with the recent loss of his mother, nothing no longer to live for…and everything to gain to unleash with his very special venomous wrath at a world that refused to make sense to him…