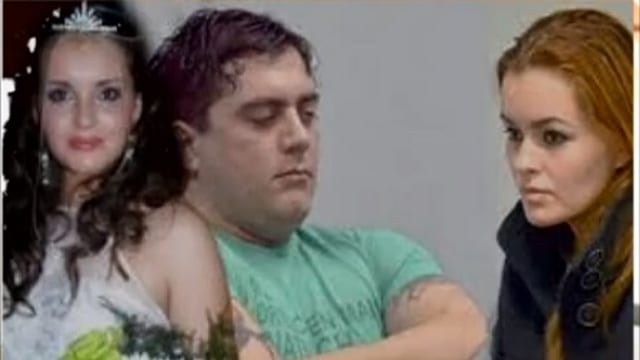 22 year old Argentinian woman, Edith Casas is not necessarily proving to be the most cherished newly wed, especially if you ask her mother Marcelina del Carmen Orellana who reckons Edith is 'psychologically ill,' or if one is inclined to use more base language, just plain cuckoo.
This after Edith agreed to marry her sister's convicted killer, Victor Cingolani whom also coincidentally had a relationship with Edith's sister, Johana Casas, a fashion model.
For her part Edith reckons that Victor is innocent and has nothing to do with the murder which fetched him a 13 year jail sentence.
And for those of you who wonder how Victor can just so easily go about marrying the sister of the woman he was found guilty of murdering, Victor has relentlessly argued that his relationship with Johana was 'casual' where as in reality he was always 'in love' with Edith. A point of view that Johana Casas were she still alive today might counter.
Told Victor to local press agents:
"We always talk about Johana, about how she was. We have lots of things in common and she isn't jealous."
Not jealous anymore that is.
And if mother thinks Edith is cuckoo, how do you wonder father, Valentin Casis feels about Edith's decision to marry Victor?
He never wants to see her again.
According to the bbc the exact circumstances of 19-year-old Johana Casas' murder, in July 2010, remain a mystery. Her body at the time was found with two bullet wounds in a field.
A second man, Marco Diaz, wait for it, Johana's boyfriend at the time of her murder, is awaiting trial charged with her murder.
It is said that Edith and Victor were married some time earlier today at the prison and had hoped to avoid media attention…
above image found here