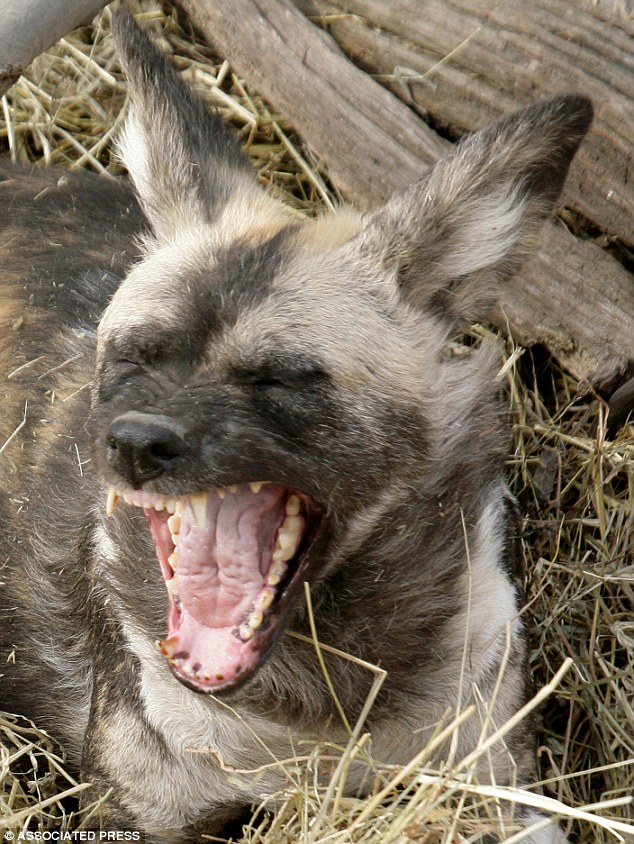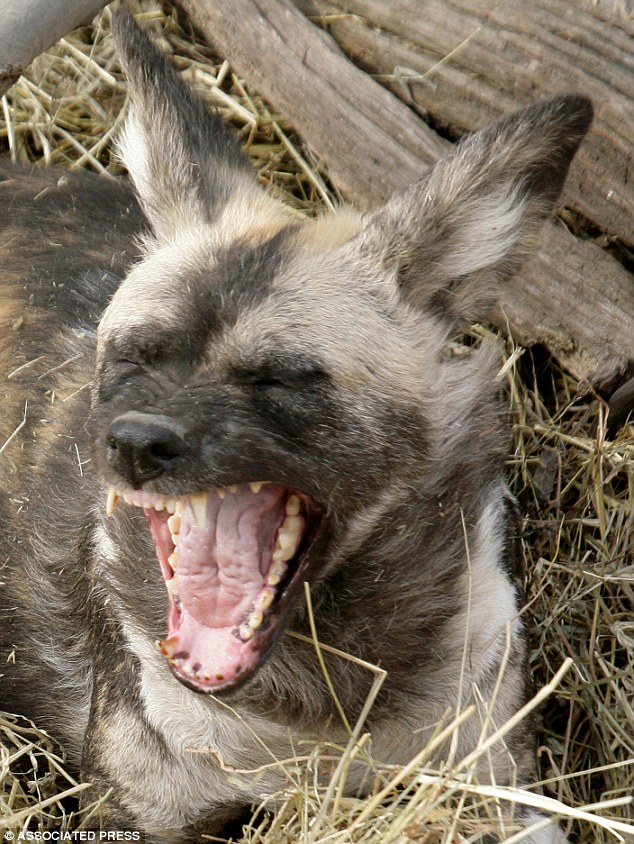 Maddox Derkosh: Identity of two year old boy mauled by wild African painted dogs released.
It is being reported that a 2 year old boy was mauled to death by a pack of African wild dogs after he slipped in his mother's hands who had been dangling the boy over railings at the pen at Pittsburgh zoo.
Despite desperate attempts by zoo keepers and armed police to keep the dogs at bay who by at this stage had formed into a pack the boy was mauled to death as he continued to scream and cry as the dogs ravenously began to literally eat him alive.
Zookepers are said to have fired darts whilst police officers opened fire at the dogs preying on the child, which led to the killing of one of the eleven dogs hurling themselves on the two year old. It is understood the landing of the pen from which the boy fell into was an eleven foot high drop which may or may not have manifested the boy experiencing traumatic wounds when he fell.
At the time off the attack which is said to have occurred circa late Sunday morning, authorities were able to drive off 7 of the eleven dogs, which are slightly smaller that Labrador retrievers but the others could not be stopped. Repeated poundings on the fence and shouting at the animals as well as the use of air darts and even police firing at one particularly aggressive dog did little to assuage the situation.
Pittsburgh-Post Gazette: Pittsburgh police Major Crimes Lt. Kevin  Kraus said none of the people who observed the child fall into the enclosure made an attempt to go after him. The news release from zoo officials noted that keepers attempted to enter the yard but were unable to reach the child.
One ineffective technique used by zoo personnel to lure the animals away from the child was to fire "dummy tranquilizer rounds," Lt. Kraus said.
Information released from the zoo indicated that "unfortunately, the dogs were in pack mentality and not responding."
The child was pronounced dead at the scene 12 p.m.
It is understood that the boy's father arrived soon after the accident and both parents are currently being medicated to deal with the shock.
Reaction to the incident has been contentious and passionate with some commentators feeling the zoo  bears no fault for the incident and that the fault should lie squarely with the mother. Once again the incident puts into focus the repercussions of human contact with animals in an environment where perhaps there ought to be no contact bearing in mind that at the end of the day these animals are animals from the wild who are preternaturally wired to act with deadly force and aggression without the slightest provocation.
African painted dogs are known to be an endangered species. Zoo President and Chief Executive Officer Barbara Baker has chosen at this time to have the zoo indefinitely closed.
It is also understood that in May of this year some of the dogs crawled under a fence and escaped into a part of the exhibit that's usually closed. The animals were lured back in with food and no one was hurt. The escape has led to some questioning whether the dog exhibit was appropriate to maintain in the first place.
Below are a smattering of comments appearing in the media that have caught my attention and made me wonder:
via Pittsburgh-Post Gazette and dailymail.co.uk: 
That Mother does not deserve any medication to help her to get through this horrible tragedy. She is responsible for this child's death. Zoos have railings for a reason to prevent people from falling into areas where dangerous animals reside. She needs to feel the same pain she put that poor child through UNMEDICATED. Her poor little boy was dropped to a horrible death unmedicated. I have sympathy for the boy and the father, but the Mother caused this so none is going out for her!
That poor child, and his poor, poor mother. I can think of nothing more horrific than watching your child being mauled to death by a pack of wild dogs. That memory will haunt her every day for the rest of her life, and how her husband will feel when he finds out that the mother sat the boy on the railing will be anybodies guess. Yes, she made a mistake, but my goodness she will pay for that mistake for her entire life. Poor family and what a tragic situation. 
The police killed the dog for protecting its territory, while a human mother is allowed to go free after she delibrately exposed her child to danger that cost the child his life. Charge her with 2 counts of murder one for the dog and one for the child now.   
I would shoot every single wild dog left on the planet if would would have saved the child. It always amazes me when people value an animal over a human life. Way to have your priorities straight.   
I've been to this zoo several times. It isn't like a waist high fence you can just sit your kid on. The fence is roughly 6′. It blows my mind she thought this was a good idea.
It's hard to believe that there are people who value the life of a viscious primitive wild animal over the life of a human child. And people so cowardly and selfish they won't take any risk themselves to save someone else.
No, actually that is exactly how it (Darwinian evolution) works. Her stupidity now means her genes are not passed on to a new generation.
Zoos are animal slums, they are disgusting and shouldn't exist.
I live in the Pittsburgh area and frequent this zoo all of the time. This was nothing but pure negligence on the part of the parent. NO, absolutely NO adult should be placing a child in potential harm's way as she did. Yes, I feel for her, and I am sure she did not take her child to the zoo yesterday and purposely plan any of this to happen. However, that does not negate her responsibility as the adult, his mother, to keep him safe. It's a zoo, for pete's sake, full of wild animals. There is NO WAY to fault the zoo or these dogs for what happened. They acted on instinct. Too bad Mom did not!
This whole story sickens me! First it is very tragic that the this accident even happened in the first place but it totally could have been avoided. The mother put him on the railing so IMO it is completely and 100% her FAULT! How can you call yourself a parent and be so careless with your child around wild animals? She should be arrested! I live in the area. They have it on the news and are trying to blame everyone but the obvious. Some man got on a news conference and was acting mortified that NO ONE stepped in to help. It was an 11 foot drop from what they reported. So some innocent bystander is supposed to jump 11 feet into a pit with wild animals attacking while his mother stood by and did NOTHING?? You would think by instinct she would have jumped in to save her child but she didn't. Never can we blame the parent so then I was waiting for it to be the dogs fault. I wondered if they'd shoot all the dogs but then they made one a sacrificial lamb and shot it.