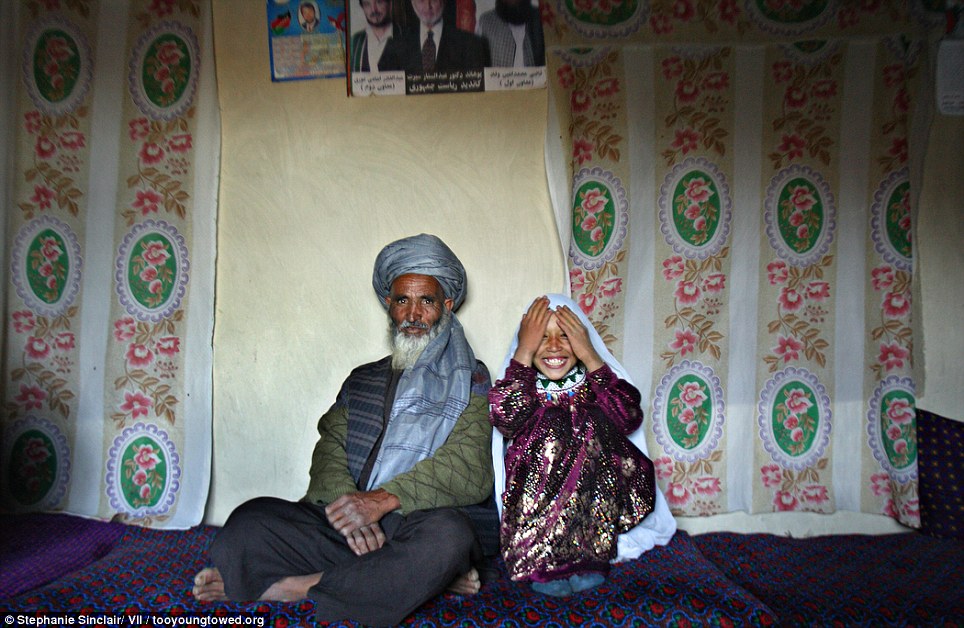 The secret world of the child bride.
Graphic: In laws who tortured their son's 15-year-old bride are sentenced to ten years in prison.
Egyptian sheikh reckons children as young as 9 years old should be able to have sexual relations.
It's a sordid problem, the marrying off of child brides, some as young as 5 years old to men who are ostensibly old enough to be their fathers or grandfathers. Yet despite the United Nations yesterday on October the 11th designating an International Day of the Girl child, the issue of child brides is still a confounding one with as many as 10 million young girls (yes I gasped too when I read this number) married each year mostly in rural agrarian enclaves that hold on to archaic and one wonders predatory dispositions toward women and female children.
Reports the dailymail.co.uk:
To mark the occasion and draw attention to the problem of child brides, photojournalist Stephanie Sinclair teamed up with National Geographic to create  a series of heart-braking photos depicting girls as young as five years old being married off to middle-aged men in countries like India, Yemen and Ethiopia. 
Despite child marriage being forbidden in many countries it inexplicably still prevails often in clandestine unions where local villages are urged to accept such practices or at best not to question what raises disconcerting questions about pedophilia. In fact so prevalent is the practice that in some poor developing enclaves peasant families are urged to trade their young daughters as a way to settle debt and scores. In fact it is not unheard of for men to kidnap girls and rape them before later marrying them. So much for sweet honeymoons you may think…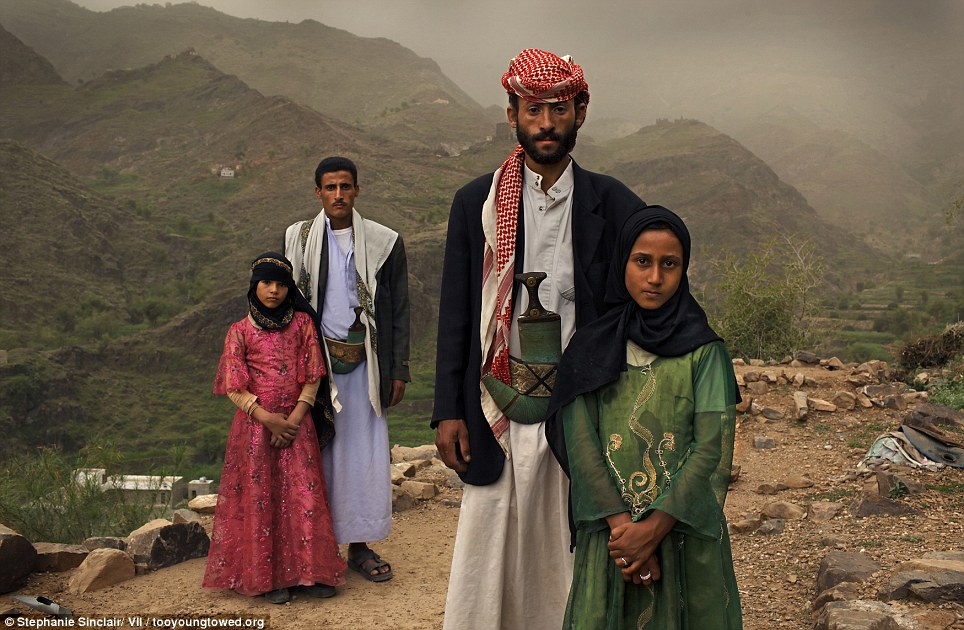 Since 2003, Sinclair has been traveling to remote corners of the world in countries like Nepal and Yemen to document weddings of child brides and their transformation into young mothers in the hope of giving them a voice and raising awareness of the problem. 
Experts agree that early marriage denies the girls education and robs them of their childhood because most young wives, burdened by grownup responsibilities, do not get a chance to interact with their peers or carry on friendships outside the household.  
One can hazard to guess this type of behavior only serves to normalize what many would argue to be illicit behavior especially as young girls and their families seeing other young girls being married off begin to perceive this as normal and the accepted status quo despite the existence of laws that forbid such practices. Then again the lack of education hardly augments well as the vicious cycle of poverty and abuse is perpetuated over and over.
Then there's this too:
In many cases, the girls are lorded over by their husbands and in-laws, leaving them vulnerable to domestic violence as well as physical, sexual and verbal abuse. 
Underage wives who are lucky enough to escape from their husbands end up living in poverty, or worse. Some girls turn to prostitution to earn a meager income and enter brothels, where they are subjected to horrific abuse.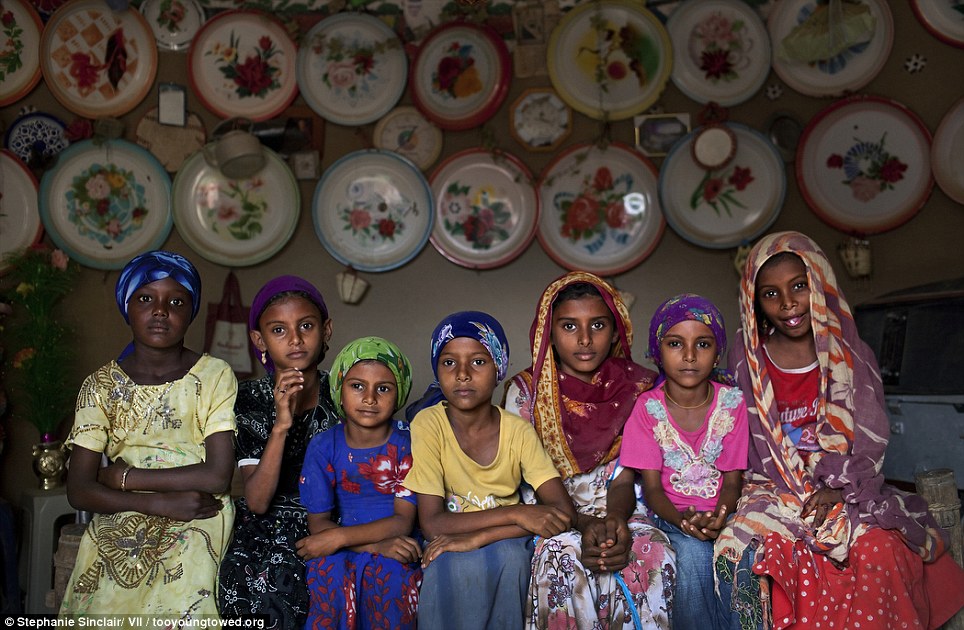 Could it be any wonder then that young girls and women and their families then acquiesce to this type of treatment fearing that to not do so will only spell doom for themselves or their children and the forcing of a life of into prostitution. It's as if families are forced to choose between the lesser evil given the social dynamics in play in nations where dispositions towards women and children is derogatory at best, something that may be the result of religious codes that often without necessarily intending to put women and children on par to second class citizens.
Then there's the danger of children of being physically imperiled as they are expected to be sexually active upon marriage, something that any healthy individual can understand can not physically be the case given the child is not fully sexually developed. In fact there are many instances where children who are forced to become pregnant experiencing obstructed labor or still births or even dying during child birth.
At present it is thought if international organizations do not take steps to reverse the trend of child marriage over the next decade, 100 million more girls—or about 25,000 girls a day—will marry before they turn 18.
To learn more about the campaign to end the practice of early marriages, go to Too Young To Wed.