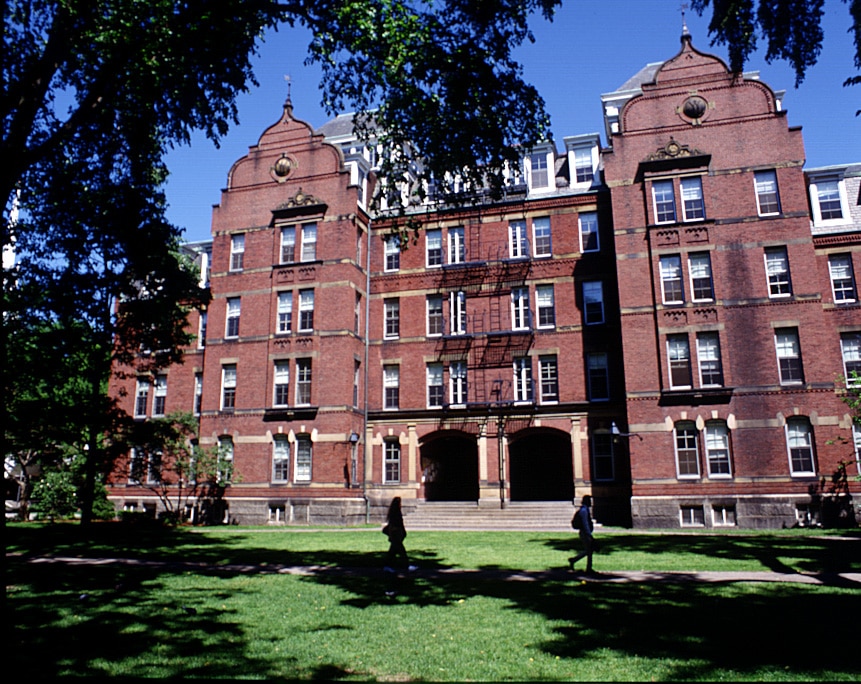 A Hong Kong couple, Gerald and Lily Chow are suing education consultant Mark Zimny of IvyAdmit after he failed to get their two sons into Harvard University. This after the parents spent a total of $2.2 million over the course of 4 years which involved tutoring and supervision of their sons whilst they attended American prep schools.
Zimny a former Harvard professor had according to the couple even pledged that he could 'grease' the admissions wheels as well as funnel donations to elite colleges so as to solidify placement for their two sons. But rather than having the couple donate directly to the schools Zimny advised that the couple donate through his education consultancy outlet, IvyAdmit.
Their sons failing to secure placement at Harvard, the couple are now charging that that Zimny lied to them repeatedly, committed fraud, breach of contract, unjust enrichment, and several other transgressions — as well as suing for the total sum of $2.2 million that they spent with Zimny's IvyAdmit.
Reports bostonglobe: Documents show he did take the $2.2 million, and that his employees tutored the Chows, sometimes so intensely as to do schoolwork for them.
Yet major questions remain unresolved. Where did the Chows' money go? The Chows allege that Zimny promised — falsely — to use some of it for donations to schools and invest the rest, using the proceeds to pay his own fees.
In depositions thus far, Zimny has not provided clear or comprehensive answers to the question. But documents show that while he was working with the Chows he made numerous investments in real estate, and e-mails show he tried to interest the family in property as well.
Hasn't been able to provide clear or comprehensive answers because perhaps the Chows money wasn't spent on asserted donations, but perhaps spent on Mr Zimny's personal interests? Then again how where the Chows led to believe that an influx of cash donations would somehow get their sons into an ivy league school? Is this how some parents actually manage to get their children into ivy league schools, which is to say if one has the financial means one can essentially guarantee placement at an ivy league college?
The Chows are from China, where college admission is simple and based largely on an exam score rather than a Byzantine process involving essays, extracurriculars, and intangibles. "A lot of them don't understand how the American college system works," said Elizabeth Stone, a consultant who has been approached by many Chinese hopefuls. "I think the mentality is, 'you can buy your way in.' "
But perhaps had the Chows done some research they may have come to realize that Zimny no longer worked at Harvard, as of 2005 and that many colleges view admissions consultants with skepticism.
Then there's this:
Meanwhile, it is unclear whether IvyAdmit remains operational. Zimny still checks his company e-mail address — he responded to an inquiry from the Globe within hours. The firm is listed as active in a Connecticut state database, and its website is still online.
But the firm's listed phone number doesn't work. And although some of the people the site names as IvyAdmit's "team" are or were apparently real employees — they are listed in invoices as having worked with the Chows — three told the Globe that they knew Zimny but never worked for IvyAdmit.
One has to wonder if Mr Zimny was on some level feeding off the the naive well meaning intentions of well off foreigners, steering them to unrealistic expectations, corralling their money through his own self involved entity in the name of impartiality all the while knowing that he could always argue in the event that the children he tutored failed to get into ivy league institutions that in the end it is the institutions themselves not he can who can offer placement. Which is to say insurance policy does not come in the guise for those with poor judgement, no matter the size of their bank account. As an aside the Chows children did manage to get into ivy league institutions but not the one they believed Mr Zimny had promised them, Harvard University.
Then there were these comments from across the web that caught my eye as well:
But the sustained academic bubble of the past 40 year is, happily, about to burst, as more and more parents come to realize about schools like Harvard something of what the Chows came to realize about Zimny: the payment of $55,000 per year in tuition for 4 years is a hoax, that buys only a label and a smug sense of security, not an education.
Regular, hard working people will stand less and less of a chance to do anything in this society since we can't buy out way in. The Gilded Age is, indeed, back, and there seems no sign of it abating.