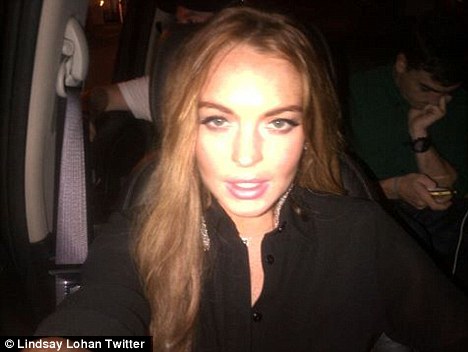 What would you say at one stage Lindsay Lohan was destined to marry Tom Cruise? Yes you'd snort chickens out of your nostrils too. But according to Lindsay Lohan that bixch reckons her scrawny ass was at some point destined to being match made with Tom Cruise, well to be correct Vanity Fair columnist, Maureen Orth is now making this assertion in a new article that was released today. Well actually she's not, but more on that in a moment.
"Lindsay met with Tom before he met Katie. At first, she was super excited to work with Tom and thought it was about a role in Mission Impossible. It soon became clear that he wasn't looking for an actress but something very different."
Of course that shit really set Lilo off so instead of going through her wet sticky baggie collection, bixch got on twitter and had the below to say. Which is to say, Lilo is disappointed to know that she was at one stage destined to be Tommy's wet dream without her knowledge or approval, even if his ass is a hot movie star.
"I just want everyone and Tom Cruise to know, that I have/had no part in the Vanity Fair story," the Liz & Dick actress, 26, tweeted September 5. "Nor has anyone in my life, personal and work-related."
But now it seems the above quote from VF never appeared in the Vanity Fair article at all (which means one of the tabloids inserted it instead) but that somehow didn't stop Lilo from somehow injecting her mug in Tommy's wet wedding dreams anyway. As if Tommy is into sticky wet sticky plastic baggies?
Isn't it time you became an omnipresent media whore too?