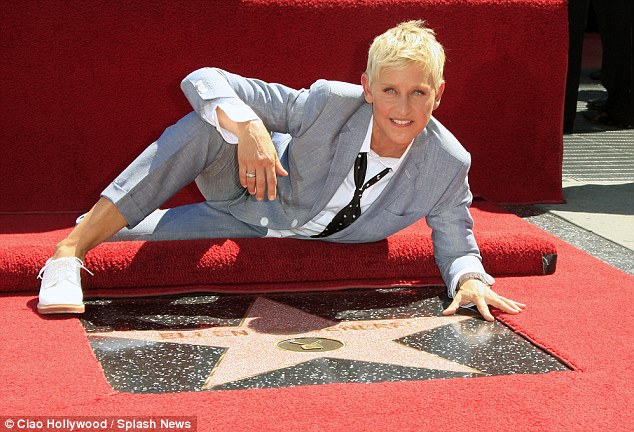 Ellen DeGeneres is officially a preferred hawt bixch too.
I'm betting somewhere in the back of my mind that Ellen DeGeneres has been waiting for this moment since she first rubbed her paws up against her blonde locks and made someone slobber with lust. Then again not everyone has that special star quality, yet thankfully for Ellen it comes naturally which might explain how our collective hero managed to outpose the damn lot of them yesterday when she dropped by dressed like the snazzy hawt bixch that she is after being inducted to the walk of fame.
There to share the good times with Ellen was her mother Betty (can you tell the resemblance) and of course that hawt piece she takes to bed every night, Portia de Rossi.
Ellen now joins such legendaries as Lauren Bacall, Anita Baker, Louis Armstrong, Michael Jackson, Olivia de Havilland, Johnny Depp and just about every other Hollywood greatyou lusted over in the last 80 years.