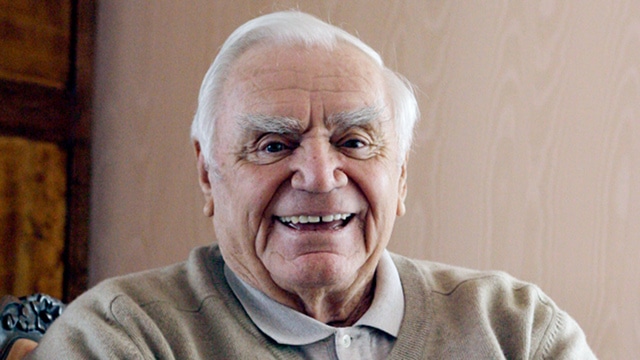 Ernest Bognine, one of the character greats to have ever come out of Hollywood today passed away with his family by his side at Cedars-Sinai Medical Center.
Born in 1917, the son of Italian immigrants the actor would first go on to serve in the navy during WW2 before taking up his mother's suggestion to try acting. The acting led to regular Broadway roles until he landed his first big role as the bully Fatso Judson in the cult favorite, 'From here to Eternity.' It was when he appeared in Marty as the lovesick butcher in 1955 playing against type that he won his academy award.
More often the actor would often find himself playing tough guys as in The Dirty Dozen, The Wild Bunch, Ice Station Zebra and The Poseidon Adventure.
The actor would continue acting throughout his lifetime, reinventing himself as a comedy actor in Michael's Navy in the 1960's and then becoming the voice of Mermaid Man in recent makings of 'Spongebob Squarepants.'
He'll be surely missed by this author who spent his teenage years laughing himself silly as he watched re runs of Borgnine playing the wacky unfortunate navy captain of dimwits. At least the actor never took himself too seriously even if we all did.