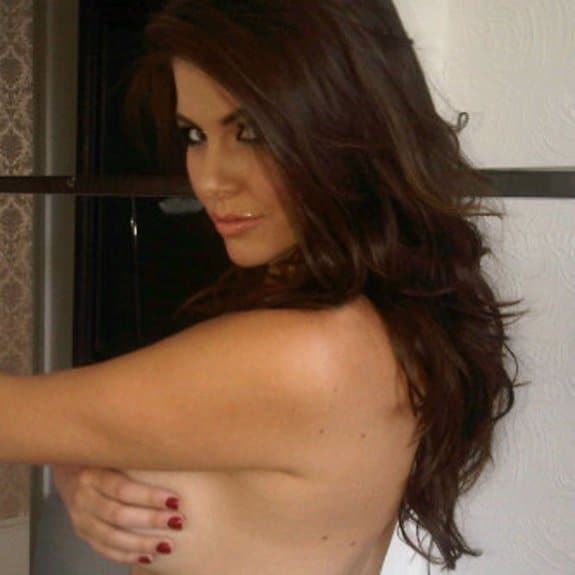 Woe to be a media whore on the go…
Seems like Welsh model Imogen Thomas has found herself being too much of a favorite lass these days as twitter trolls have started to make her life miserable.
Thomas who has 330 000 followers on twitter has recently found herself being bombarded by unsavory online taunts, which has forced the popular vixen who makes it a daily ritual to delight us with her thoughts, whims and of course bikini clad images to offer the following:
 "I don't want to have to face it every single day. Some days I can just cope with it fine, but other days it can really catch me on a bad day.
"It's just not fair. I shouldn't be having that much stick – I think I've suffered enough. I just want them to let me get on with my life but some people are reluctant to let me do it."
She added: "I just think some times I don't know where people get their morals from to do it. Some of the stuff I get called is vile."
Yes Imogen I completely understand. Some days the readers comments are fluffy, intriguing and playfully berating and then there are those days I am castigated for spelling mistakes, inappropriate suggestions and even the suggestion that I am too flippant. But in your case Imogen, all that comes to mind is that you're perhaps not showing enough head on bikini shots, not that I have minded one bit when you have decided to offer us rear views like this one below. Then again perhaps maybe people are still riled up about some affair you had with Ryan Giggs, but then again Imogen most people are small minded and have nothing better to do with their day than to mercilessly attack a pretty girl like you.
Never mind Imogen, I'll always be your devout fan. Any chance of any new bikini shots by the way…?
via walesonline.uk
Big Brother's Imogen Thomas tweets new pictures but her breasts are still showing.
Yummy: Imogen Thomas tweets picture of her derriere.