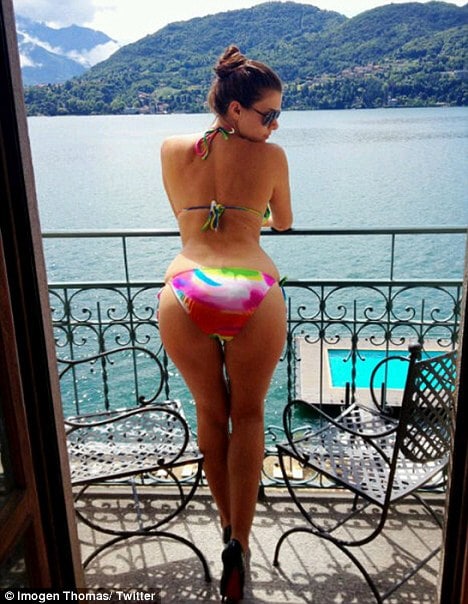 Imogen Thomas can't seem to stop taunting fans with images. Images of herself that is. And now she's gone the extra step of tweeting an image of her derriere, which hardly it seems given the attention the image has received disappointed fans.
On holidays in Italy, the 29 year old former Big Brother star is seen leaning over her hotel balcony in a colorful two piece bikini whilst at the same time extending her derriere to the point where one understands that the view Imogen would like us to admire isn't necessarily the lake view she's admiring.
Adds the hawt bixch: 'Bonjourno followers. Have a fab Monday!'
Isn't it time you stripped into a two piece bikini with black heels too?