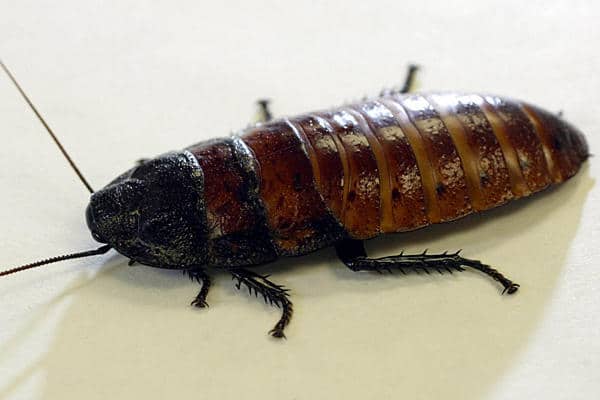 Would you like a well cooked cockroach with that Big Mac sir/madam?
It seems things aren't running too smoothly in one McDonald's outpost in Florida, after one chain in Tampa has suddenly found itself being flagged as potentially the most grossest McDonald's store in America.
Put off your appetite? You might want to be…
consumerist: It's not a good sign when the health inspector shows up to a fast food joint and is waylaid by employees who refuse to let him into the kitchen. It's an even worse sign when the inspector still finds more than 20 violations after waiting 20 minutes for the staffers to presumably clean up the most egregious offenses.
Hmm. 2 for 1 price special? Now that is tempting. Is that with the cockroach or not?
But of course like me (you know you're still going to march right in after you read this article and order yourself a bag of chicken mccockroaches) you probably wondering how the cockroach and other unsavory drama began?
Tampa's WTSP-TV: In May, a customer at the McDonald's on Martin Luther King Blvd right off I-275 filed a complaint with the state saying a live roach fell out of the ceiling and into their food.
The complaint prompted a state inspection, and more problems for McDonald's. The inspector says upon his arrival, he was denied immediate access to the kitchen and told to "take a seat."
Take a seat so workers could catch all the yummy delectables scampering around the restaurant, batter them bixches up and then deep fry them and announce that they were the treat du jour?
Nevertheless the visiting inspector was eventually allowed access into the kitchen which led to the following write up (that's right. now might be the time to quickly lick those mcyummies off your fingers…)
He documented 21 violations, including 7 considered critical.
Among the problems documented by the state were:
grease accumulating under the cooking equipment
Food and standing water on the floor
A toxic item near the utensils
Roaches: 25-30 dead roaches under the front service counter, and another 5 live roaches near the kitchen sink. 
Oh shucks, that sounds like bad pr, so how did our heros at McD's respond?
"The safety and cleanliness of our McDonald's restaurants are of the utmost importance to us. We always comply and regularly exceed standards for health inspections. A recent health inspector's report referenced a situation that was the result of confusion between the inspector and McDonald's protocol. The restaurant staff followed procedure and received supervisor approval and the inspector was admitted to conduct his inspection. The findings were acted upon and the restaurant is in complete compliance with health regulations."
Safety and cleanliness and our desperate attempts to save face.Yep reads right to me. But here comes another hick up. Brace yourself kids, this adventure is a never ending one:
But on our visit we found numerous flying insects at the service counter, considered a critical violation, ketchup on a seat in the dining room and more food on the floor behind the counter.
Our visit came right after the busy lunchtime rush.
Hmm, what do you think kids, is that a mccritter crawling in the inside of your stomach lining right now? Never mind just lick those damn fingers and thank your lucky ass you aren't living anywhere near McDonald's Tampa, unless of course them mccritters migrated north that is….
above image via csmonitor