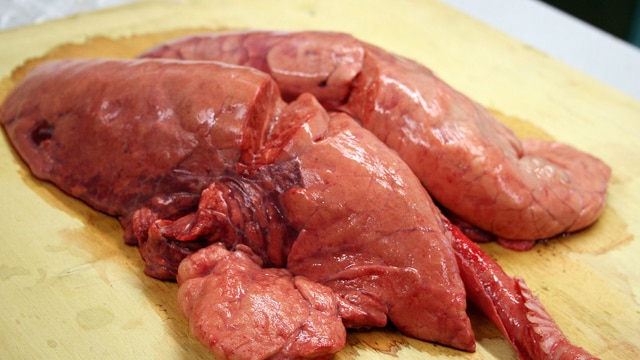 Yes lungs sometimes have a habit of falling out of the sky…
Did you or did anyone close to you (pets included) happen to misplace your lungs this weekend? If so the Los Angeles County Coroner's office would like to happily report that it has fortunately come across them. All you have to do is stop by with a valid id and proof that you are still alive or not.
latimesblogs: Coroner's officials said Monday they will examine what appears to be a pair of lungs that were found on a sidewalk in South Los Angeles to determine if they belonged to a human or an animal.
Someone called to report what she thought were organs about 8:30 p.m. Sunday in the 13100 block of Avalon Boulevard, said Sgt. Robert Dean of the Los Angeles County Sheriff's Department.
Ed Winter, spokesman for the Los Angeles County Coroner's office, said the possible organs were not attached to a body, and he found the situation "a little strange."
At present authorities have yet to determine how the lungs arrived on the sidewalk, if they are even human, or perhaps as suspected part of disposed medical waste heap. An autopsy will be performed today.
So what are you waiting for? Isn't it time you started breathing again?
*Update: It has been disclosed after an autopsy that the lungs do belong to an animal, what kind has yet to be disclosed. The lungs were also disposed of as they do not provide any forensic value.