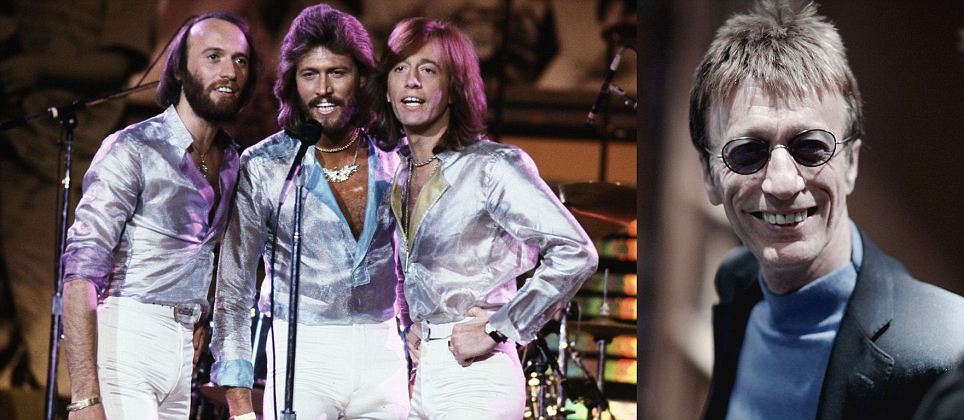 How deep is your love?
He will probably go down as one of the most heartfelt musicians of his time as the world begins the unsavory task of coming to terms with the death today of Bee Gees hopeless romantic singer Robin Gibbs at the age of 62. The cause of death has been explained as the long consequences of having battled colon and liver cancer, this after it had been publicly thought he had beaten the cancer only to relapse last month and with it appear gravely ill and frail. A condition that Robin Gibbs had been adamant to refute despite worrying signs of his health and conspicuous missed public engagements.
At one point against all odds the singer had awoken from a 12 day coma brought about after contracting pneumonia. At the time doctors advised Robin's wife Dwina to begin preparing for the worse only to have another moment with her husband whom it is said was besides himself when he recovered at the time, succumbing to deep sobs when she played him Roy Orbison's 1962 song 'Crying.'
Yet Mr Robin Gibbs himself was no stranger to familial grief, with his twin brother Maurice, who made up the third leg of the Bee Gees (eldest brother Barry the other) having succumbed to bowel cancer in 2003 (the same illness that led doctors initially diagnosed Robin with colon and liver cancer) and their youngest brother Andy dying of heart failure at the age of 30 after a bout of drug addiction.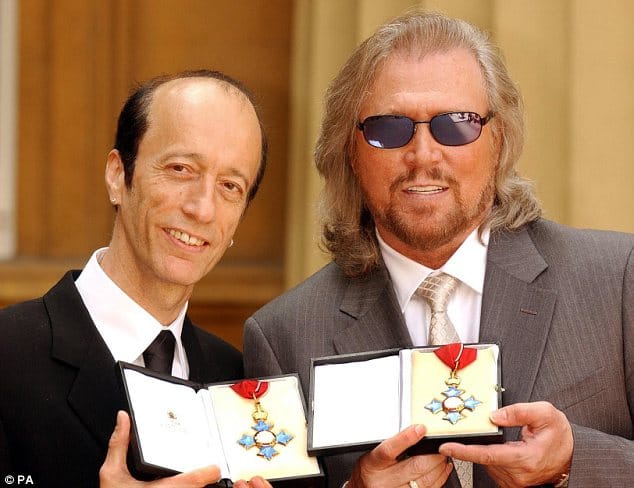 The group which began in the late 1950's in Australia and then emigrated back to the UK by 1966 although had produced a number of hits "Spicks and Specks"), "New York Mining Disaster 1941", didn't reach critical acclaim until they were brought on to produce the sound track to the seminal movie 'Saturday Night Fever' featuring John Travolta who these days has found himself embroiled in many same sex suit allegations.
Said Bill Oakes who supervised the soundtrack:
"Disco had run its course. These days, Fever is credited with kicking off the whole disco thing–-it really didn't. Truth is, it breathed new life into a genre that was actually dying."
What though is ironic about the album was how it reignited the group that by now had run out of steam and finding it difficult to embrace changing popular cultural tastes. The irony was though they created a seminal sound that bonded an entire generation with a kind of adolescence endemic of the 1970's which kept their influence wide and buoyant all the way through to the 90's where they were commissioned to produce a number of records, ( Dionne Warwick, Dolly Parton and Kenny Rogers) including Diana Ross' 'Eaten Alive,' who paradoxically died herself last week.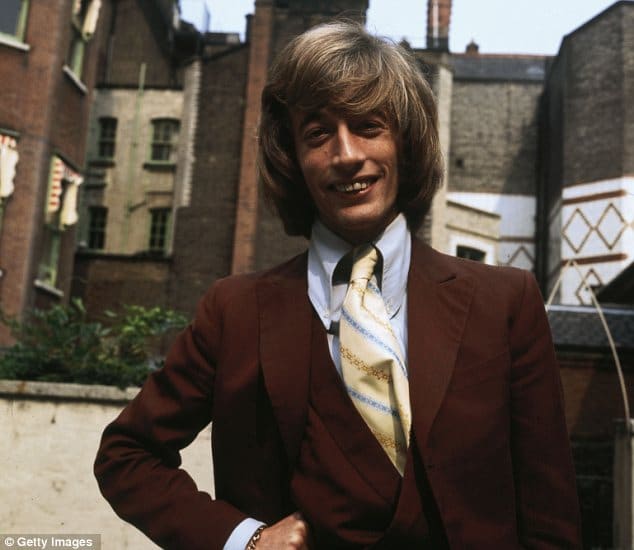 Said Robin Gibb recently after recovering from his ten day coma:
'The illness and the untimely death of my brothers made me conscious of the fact that – rather than just think about it – it's crucial that you do today what you want to do.
'Now I know how precious time is and you can't put it in the bank.
'I intend to make the most of every single second that I've got left.'
And yet for all their comebacks and even the one comeback after Robin's 10 day coma the enigma that was the Bee Gees has gone. Yet in all likelihood the enigma will forever stay in the collective consciousness of a generation that was mesmerized by blazing thumping lights, beats, the sense of abandon that the 70's heralded and of course that first teenage kiss on the disco floor. Robin Gibb one suspects will be surely missed as we too march on to our own mortality….