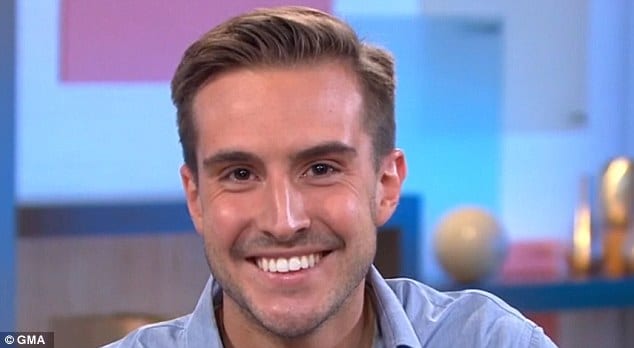 Zeddie Little says he finds it ridiculous, but he's flattered nonetheless…
He was literally unrecognizable to nobody save his family and friends less than 2 weeks ago, but then a chance picture of the handsome 25 year old Zeddie Little whilst participating in a 10 K run in his home city of Charlestone, South Carolina suddenly stirred imaginations and before he knew it the smiling runner, with sun pelting on his face, wind jostling his thick locks and a bedazzling smile suddenly became the poster boy of the most photogenic man in America.
To date Zeddie Little's image has appeared 1.25 million times on Flickr, this after his image went viral on aggregation site reddit.
Responsible in part for Zeddie Little's new found fame, who likes to go by his middle name Watkins (can you guess why?), is amateur photographer Will King who happened to take the picture.
Present with our new collective hero, Watkins, on Good Morning America, was Will King himself who offered GMA presenter Robin Roberts that he was a self taught hawt bixch photographer and had been only taking pictures for a year and a half.
Reflected Will King: 'There was tons of people but he was looking straight at the camera, smiling, the sun was hitting his hair, just flowing in the wind. He's just an all around photogenic guy.
Equally giddy was Watkins who also offered: 'It was a fluke to be honest. We figured it out…I was running and waving at a friend who was on the sidelines. I turned around and I caught a camera lens… and that's history.'
Since his new found fame, Watkins has received countless of marriage proposals and has gone on to break more hearts than Bradd Pitt on a busy Saturday night. His girlfriend on the other hand was keeping a watchful eye backstage.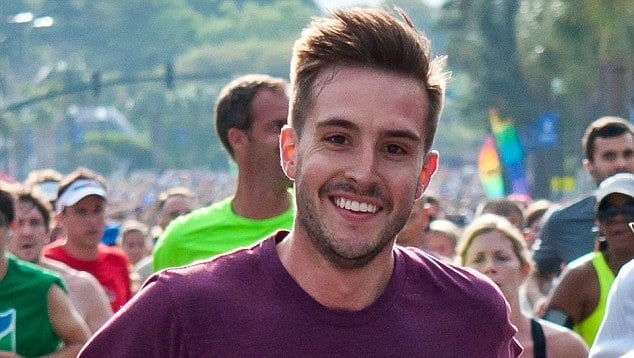 Perhaps what's most ironic about Watkin's new fame is the disclosure according to Watkin's father how his son had sought for many years to get a break in the PR business (girlfriend with looks like that I could name 17 NYC publicists that would of have made him the 'wash' boy in 9 minutes) only to become an overnight sensation after a solitary random occurrence.
Reflects Watkin's father: 'He has never done any modelling or anything like that. Right now he's trying to break into the PR business in New York, so this will probably help. He's done a few part-time jobs but has just got something permanent.'
Kids, in the event you suddenly hear the sound of 45 lips rapidly smacking up and down on each other, that is just a afternoon roomful of NYC publicists desperately texting each other in order to find Watkins in the hopes of wining and dining him and give him a real offer he will be hard pressed to overlook.
Kids, isn't it time you put some gel through your thick locks this afternoon, a touch of rouge and your tightest t shirt and then ever so casually casually trollop past an unassuming amateur photographer and prey he has the decency to put your image somewhere other than under his wet dream mattress so you too can become America's newest poster boy?
If only we could all be as photogenic as one hawt bixch from Charleston, South Carolina….