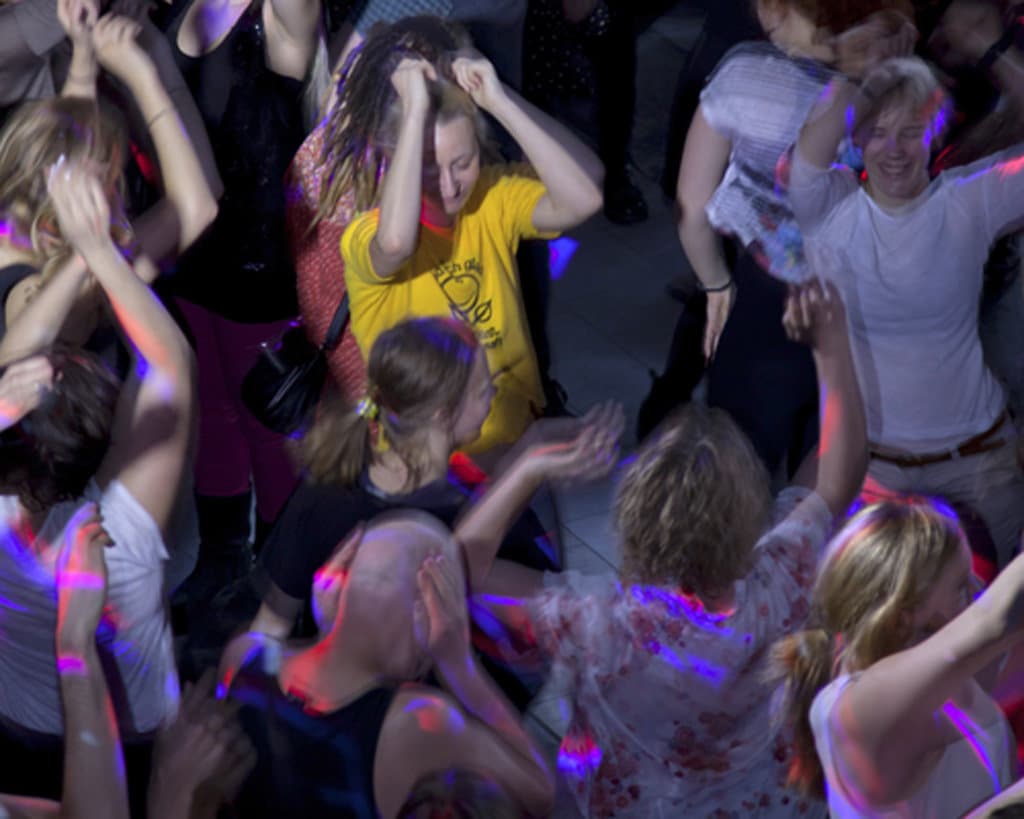 For the price of 500 kronor ($14) Swedish lunch goers are now turning up in droves for the chance to dance an hour away and hopefully grab themselves a sandwich whilst they are it.
In an offbeat trend that has begun to take off in not just Sweden where it originated but other European nations (including Finland and Serbia), lunch time goers are now swapping their lunch hours at a diner or a restaurant or simply the office cubicle for the opportunity to break a sweat, dancing to some break beating dance music during their lunch hour.
First launched in June 2010 with 14 people, word quickly got out that Lunch Break was one of a kind experience, that these days, the monthly get togethers are known to attract hundreds of people keen in the space of an hour let aside inhibitions and simply let it rip, dancing with abandon as the dj plays crowd pleaser dance music.
Unlike a regular nightlife experience, 'lunch beat' does not offer alcohol, and it has a few simple rules which state if you don't intend to dance then you don't belong here and that the money you pay to get in is in order to provide enough sandwiches so people don't return to work hungry and to pay for the cost of renting the space. The idea of making a profit out of 'lunch beat' at the moment hardly warrants attention.
Asked whether patrons feel too sweaty to return back to the office some patrons have retorted- 'well that's the best part. We get to go back sweaty together.' Others have chimed that it allows people who perhaps who would normally not have mixed with each other, business types, clerks, university students to get it on.
Who knows it just might be a good idea here in the United States; after all nothing beats camaraderie amongst office mates and the golden joy of shedding a few extra pounds whilst dancing to your favorites songs where one normally would have been scoffing piles of meaningless calories simply because of the inertia that lunch in corporate settings so often induces, never mind the corporate back stabbings one would of have normally been plotting as well…