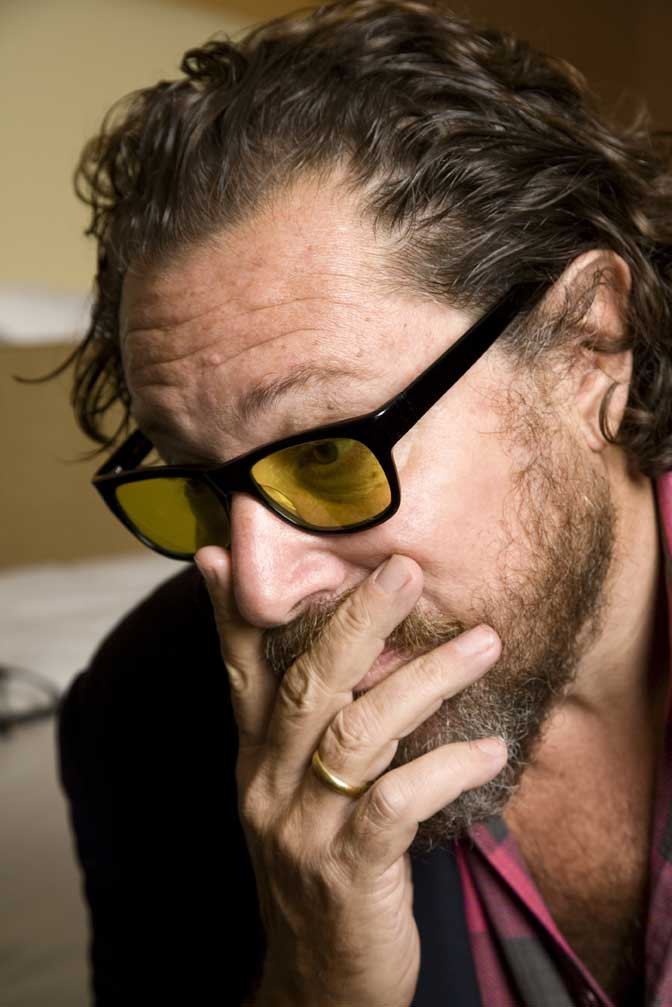 Julian Schnabel can always get a hawt bixch.
According to this morning's NY Trash Post, famed artist (and rich one at that too) 60 year old Julian Schnabel has dumped his long term partner, Rula Jebreal for 29 year old Danish super model, May Anderson.
And in case you wondering whether the pair were being discreet and careful not to roll Rula's face in it, think again. The new 'it' power couple (just take and fill in the 'blank' legend and a supermodel who helps add some much needed hype to ones image) have already been photographed around town looking very hot to go and intimate.
NY Post: The new couple were photographed at the recent Urs Fischer opening at Gagosian Gallery. And on Friday night, Schnabel was seen leaving new Bowery hot spot Bantam hand-in-hand with the leggy blonde.
Hmm. Do you think Rula has had a chance to see the pictures for herself yet?
But then again perhaps Rula should have had a clue this might all one day happen…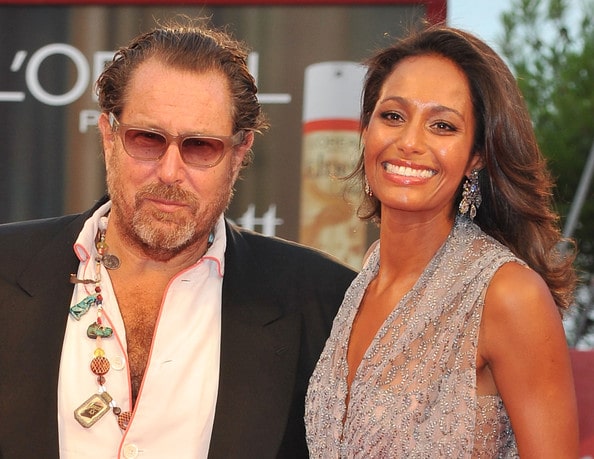 Schnabel left his second wife after meeting beautiful journalist, screenwriter and "Miral" author Jebreal, 38, in 2007.
Friends say Schnabel and Jebreal had an intense and fiery relationship. They fell in love after meeting in Rome, where she was working as a journalist, and decided to make her book into a film directed by Schnabel. Their romance led to a divorce from his second wife Spanish actress, Olatz López Garmendia.
Kids, why bother with finding inspiration from the outside world to create ones work when there is so much 'drama' from ones own life from which to reflect on and build from?
But there were clues things were askew anyway:
We reported in March 2011 how Schnabel and Jebreal got into a heated exchange in front of MSNBC "Morning Joe" staff at 30 Rock, where Schnabel was heard shouting in the makeup room at Jebreal that he didn't like how the stylists had curled her hair. The couple denied "any physical altercation" but said, "We had an argument in a public setting as couples sometimes do."
Really? Do most couples put on fantastic public altercations for all to see? Especially ones which happen to take place before one goes on live on air to declare how fresh the sunshine is?
Never mind, despite what seems to be a series of stop go and rehash the couple have run out of steam and not waiting a moment to catch his breath, Mr Schnabel is now on to his next conquest.
No word as of yet whether Rula Jebreal is already dating someone new, but would it surprise anyone?