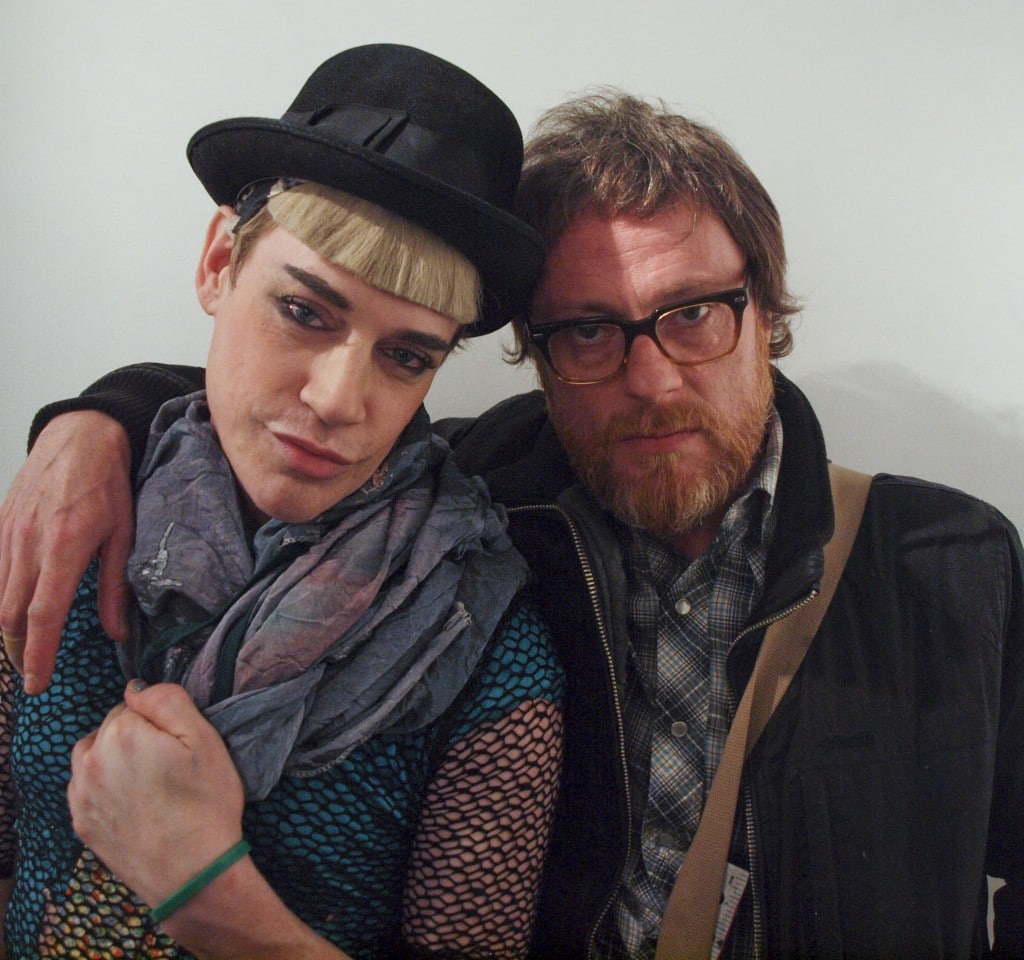 Self-portraits, generally regarded as a literal interpretation of oneself- inner anguish a la Edvard Munch often fill the 'self portrait' category. Krause Gallery is over it. Their current exhibition "Outisde the Box" was anything but a bunch of idealized over-indulgent artists masturbation as self-portraits tend to be, rather, there was a sense of introspection and tongue-in-cheek energy that made the show intensely thought-provoking. Not only was each piece completely different, they were all so very inspired, as though we could really feel the artists exploring their inner psyches while dissecting their work.
A crowd even more eclectic than the art made last night's opening quite an experience. Krause is known for attracting the eccentric artist types, and this event didn't disappoint- I was indulging in some intense voyeurism throughout the evening. Well-kept men tailored in the finest Italian mingled alongside downtown boys in destroyed designer denim. The ladies varied in style from trends straight off the runway to creative mixtures of unique vintage pieces. My personal favorite was a white-blonde bedazzled drag queen, she was having so much fun with her look, I love that kind of energy. Artist Ian Sklarsky, who has a piece in the show, was doing on-site line drawings for patrons like Reichen Lehmkuhl and Richie Rich (Who had a fantastic outfit- does he ever look bad?)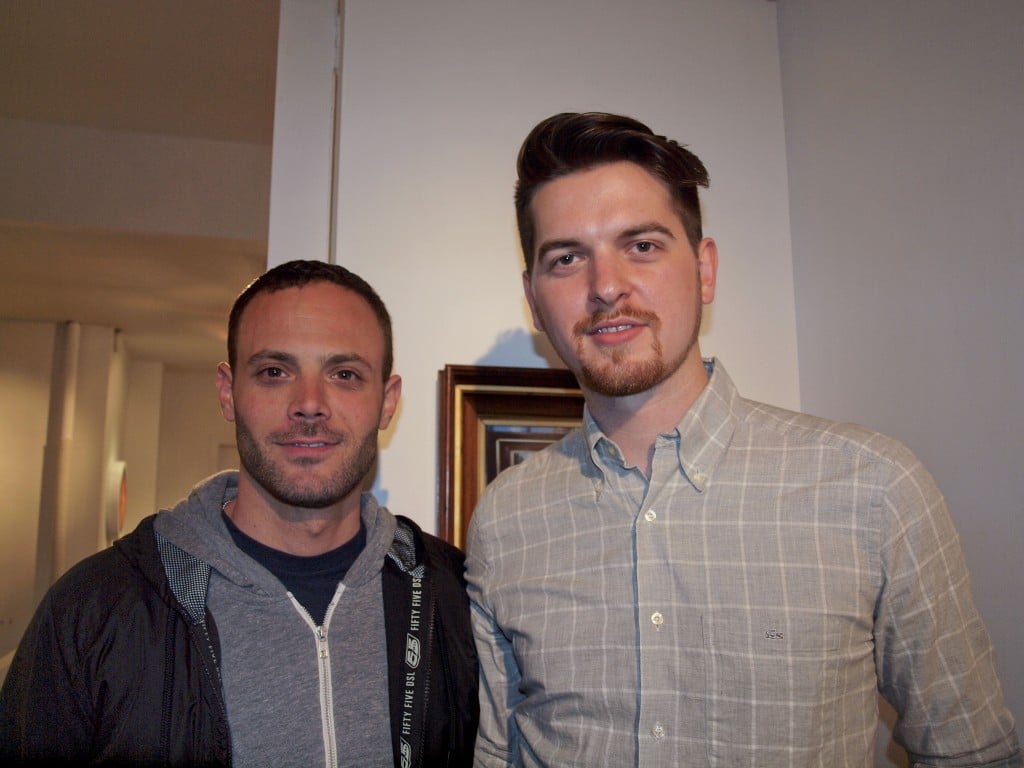 Although each piece is incredible, I absolutely have favorites. Hanksy shows us he's not just a one-trick wheat paste pony with his stenciled self portrait, "Have you ever had a really big secret". It's always a treat to watch artists evolve and take their work to the next level like he does in this show. I loved John Wenrich's Zombie piece in an amazing antique frame. As usual, Emil Alzamora's "Body of Water" is a mind-bending mass of morphed humanity- I'm constantly impressed and baffled by his work. OLEK makes a strong yet cheeky statement in "With Crochet Frame", there's a "Rosie the Riveter" feel to her dynamic poses against the American flag, with her signature crochet work around the perimeter.
"Outside the Box" with artists Jeffery Owen Ralston, David E. Peterson, Hanksy, Emil Alzamora, Matt Colagiuri, Shaun O'Connor, OLEK, John Wenrich, Gio Black Peter, Ian Sklarsky, Q-Raider, will be on view at Krause Gallery until May 13th.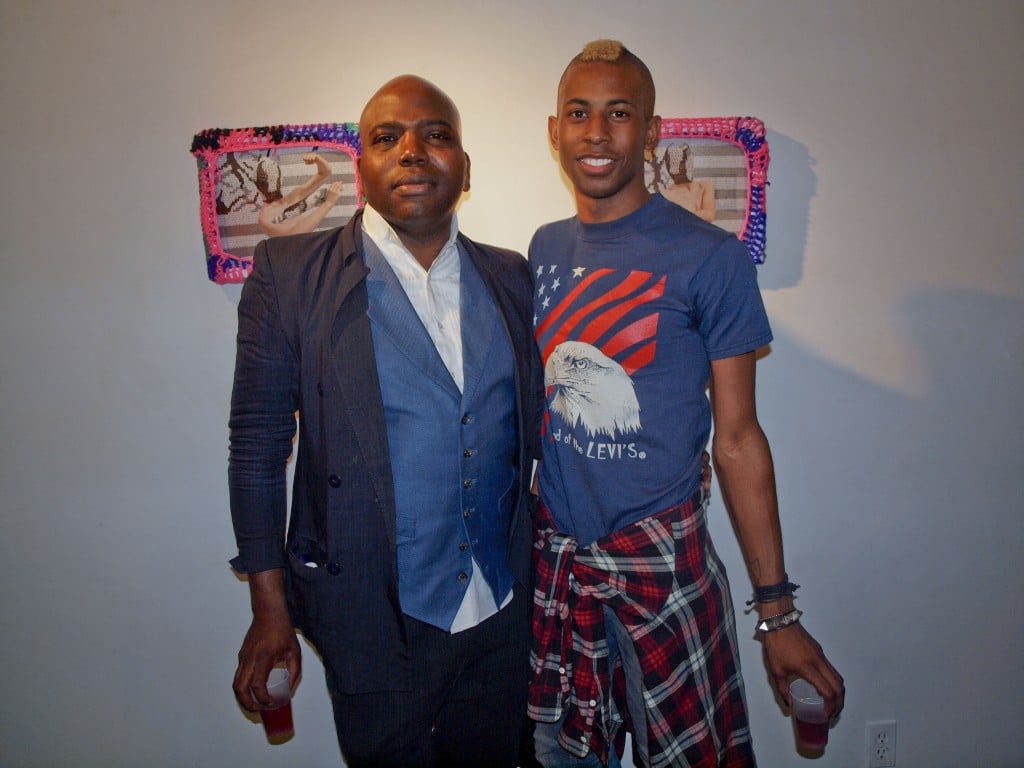 More hawt bixches.