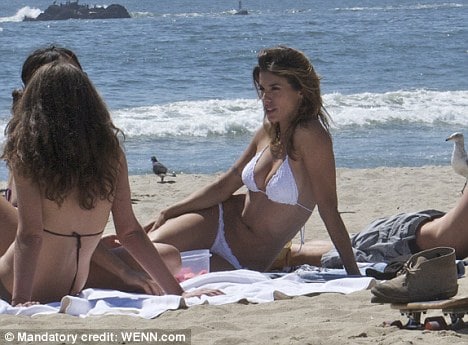 Elisabetta's bikini bod will make you drool…
It's been reported that reality star (do they still exist?) Steve-O of Jackass fame (then again the title of the show tells you everything…) has dumped his girlfriend of 3 months Elisabetta Canalis because he feared her 'hard partying' ways (what are we talking about here by the way?: the good shit, a double shot of espresso, back to back coco pops, spiked moonshine, etc?) might get him back on the good shit thus spoiling any efforts he might make at long lasting sobriety.
That said, the dailymail has sought to remind us that Steve O is an idiot of sorts (he is but for different reasons) because he will no longer be seen in the company of her majesty who by now has a reputation for leaving passer bys frothing at the mouth every time she saunters by the road.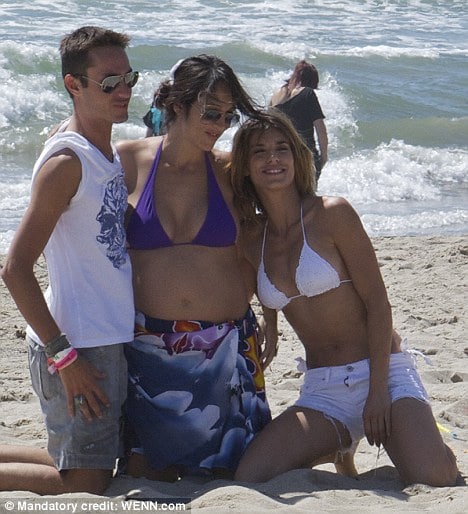 As the pictures below reveal, Elisabetta, who we must remind you for a millionth time used to date actor George Clooney before he mysteriously dumped her ass (at the time he had politely offered he wasn't interested in 'settling down' whatever that shit means) has an ace bod. Well as an ace of a bod that 7 days a week at the gym will allow. But then again one has to wonder, why should we value any woman solely on whether she looks great in a bikini? Isn't that chauvinistic? Isn't that playing into patriarchal themes (dailymail you are guilty as charged) and why must we scramble anytime a celeb dares to media whore themselves in revealing outfits? Do we really care that much? Judging by our collective fascination for looking good and doing almost anything to have our peers froth the mouth the answer it seems is yes. Then again these are the times we live in. That said, let's all for the millionth time sit back and gawk at Elisabetta and silently froth from the mouth….
Never mind Elisabetta I'll be sure to order you a double Big Mac for lunch in the next twenty minutes when my ass once again finds itself there…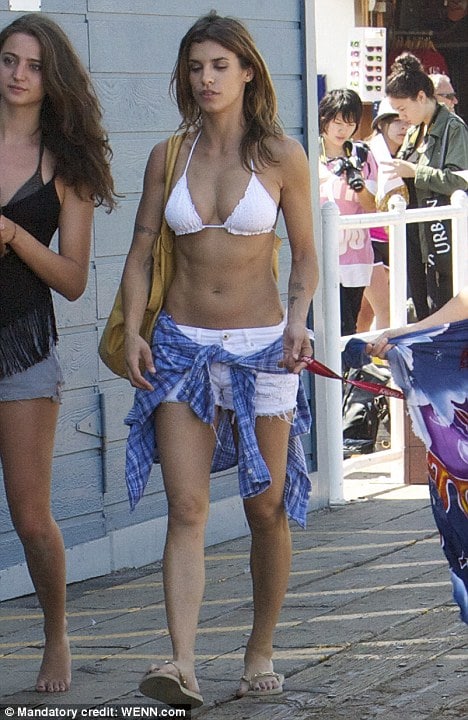 Elisabetta Canalis wants to show you how toned her abs really are.
Why did George Clooney and Elisabetta Canalis split?
George Clooney wants to show you pictures of his girlfriend in her new bikini…
George Clooney wants to remind you what you have been missing out on this summer.