The paparazzi have a field day with Elizabetta Canalis' ass-ets…
Oh dear, what are we to say to the wonderful antics of the latest paparazzi misgivings. That said without further ado let's ogle together (please only 6 seconds a picture other wise you might go blind…) at our dear friend Elizabetta Canalis (George Clooney's purported love interest) as she takes to the pristine waters of Lake Como, Italy. Sun 'protection,' firmly advised…assuming you can find it.
Source; Bauergriffonline.com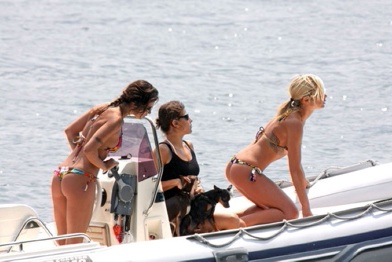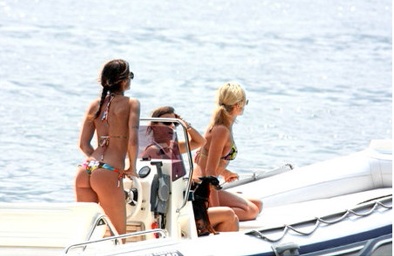 Do you think the paparazzi took it?