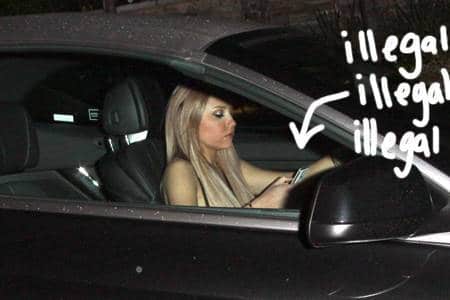 Amanda Bynes would love a drink as long as you're paying….
With hawt bixch Lilo on hiatus, the star's constellations have been in a kind of weird limbo. That said, mother nature now introduces us to the impending comet collision otherwise known as Misery Boulevard's Amanda Bynes…
Since being released on $5,000 bail last week for drink driving a whiskey a go go Miss Bynes managed to celebrate her 26th birthday without much incident until that is her ass came a driving out of Chateau Misery Marmont the other day. he might want to slow down, according to Michael's House repeat drunk driving offenses are resulting in longer prison terms.
TMZ explains the meaning of life:  Bynes — who drove herself to the Chateau Marmont and Greystone Manor — was seen texting behind the wheel … and she eventually backed over a curb in a red zone. 
Oopsie wacky daisy Amanda. You all right there? Need a shaker for that misery on the rocks?
Never mind kids, it's just Amanda getting herself primed for her own very special summer blockbuster; 'Misery doesn't live here anymore.' Stay tuned for impending release dates…