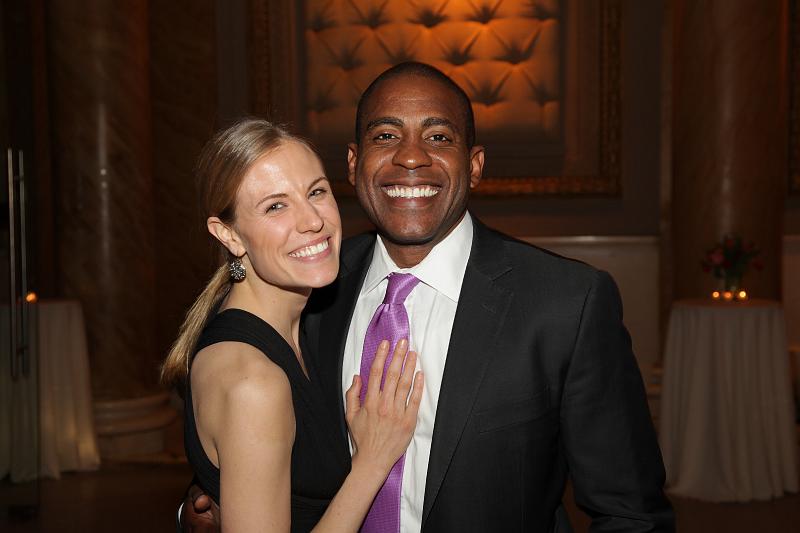 In New York City, each week presents the chance to start new. Monday's "Night of Opportunity" gala celebrated this fact, attracting an unusually diverse crowd of influentials in finance, media, entertainment and education, who gathered at the Capitale to open their networks to low-income high school students who otherwise would have no access to this world of possibility.
Jane Rosenthal, CEO of Tribeca Enterprises and Co-Founder of the Tribeca Film Festival, and Carlos Watson, Managing Director and Global Head of Education, Investment Banking Division, Goldman Sachs (and former TV news anchor for CNN and MSNBC) were honored at the event.
Noteworthy guests in attendance included Dawn Ostroff, President of Conde Nast Entertainment; Chet Wood, Vice Chairman of Deloitte; Constance White, Editor-in-Chief of Essence Magazine; Evan Shapiro, President of IFC and Sundance Channel; George Hirsch, Founding Publisher of New York Magazine; Joel Klein, Executive Vice President and Director of News Corporation and Former New York City School Chancellor; Alan Patricof, Founder of Apax Partners; and Gigi Stone, Correspondent and Anchor at Bloomberg TV.
Decked and dolled in black tie, gala attendees embodied a quintessential crowd that reached the ultimate levels of success in their careers. However, this evening wasn't about glorifying these (impressive!) levels of achievement. This evening was about bringing it back to the basics and sharing stories of former struggles.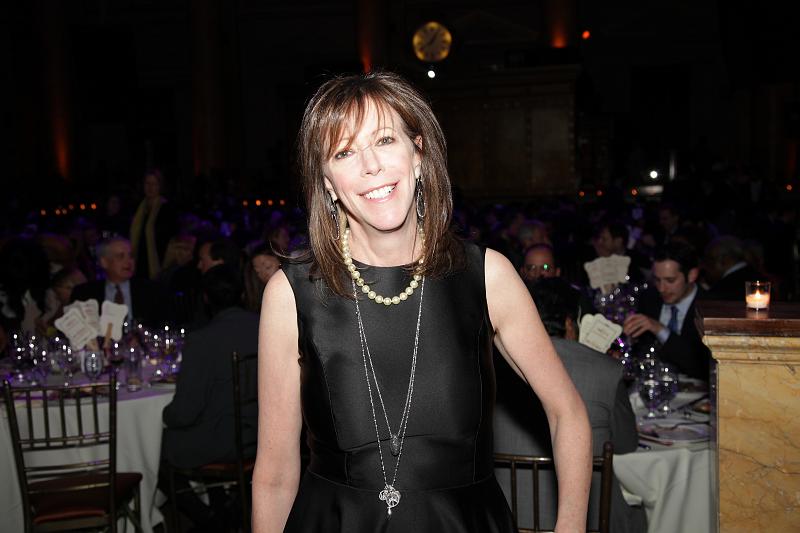 Jane Rosenthal spoke candidly of her early days as an intern at CBS, expressing sincere gratitude that she received that opportunity as a young adult. Carlos Watson shared his elementary school days on the "bad" side of the teacher's list, thanking his parents (who were in attendance) and his third grade teacher for refusing to give up on him.
Looking just as stunning as the rest of the crowd in Brooks Brothers suits, student speakers Keli Young, Kofi Boateng, Daniel Card and Nataliah Rodriguez shared how being a part of the Opportunity Network has influenced the course of their lives.
The Opportunity Network believes that influential networks are an essential ingredient for success and addresses this under-served need with networking training, interaction with executives, robust internship and college counseling.
The love, support and care that the Opportunity Network provides students was clear this evening, with the families of the students looking on with tears joy shimmering in their eyes, rising shakily but standing tall and proud to join the students for applause.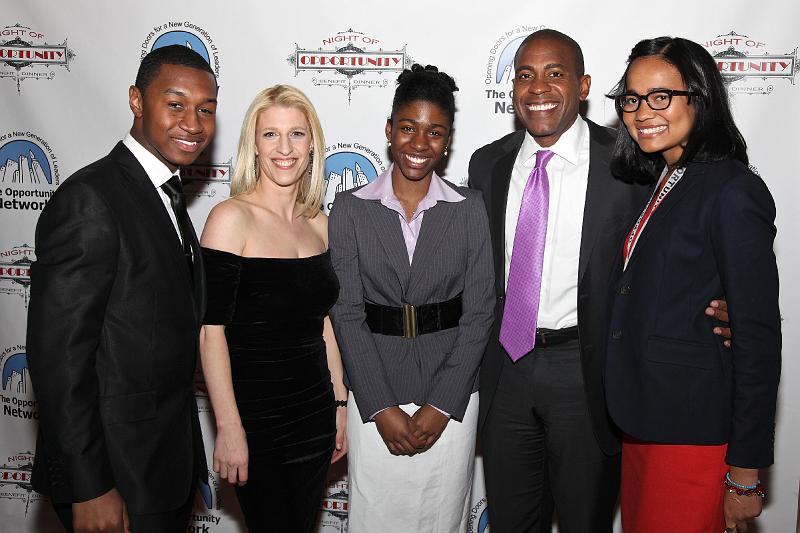 "The amazing part is being surrounded by smart, passionate people. We're all here for one common goal, to help each other achieve our dreams," said an Opportunity Network high school senior in attendance at the event. He's currently choosing between Lafayette College and Georgetown University.
"These students have unlimited potential. They inspire my drive to grow and expand the program," said Jason Wright, Chairman of the Board, Opportunity Network; Partner, Apax Partners, L.P.
The students and guests of honor impassioned my desire to carry this "Night of Opportunity" into the days ahead. If they inspired you as well, then I invite you to join me in supporting the Opportunity Network. More information can be found at www.opportunitynetwork.org.