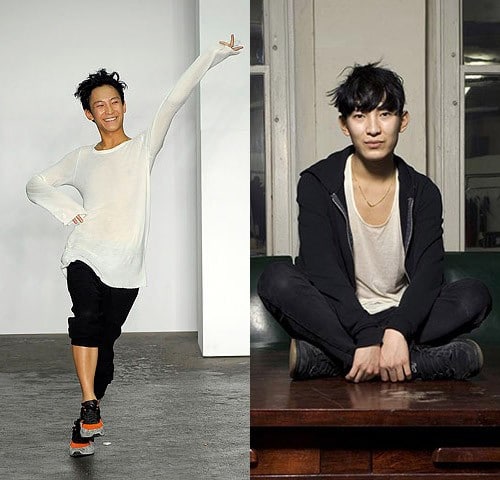 It looks like Alexander Wang can use a strong drink tonight, as the law suit against his supposed inhumane working conditions rise to a whopping $450 million.
A second employee, Flor Duante, has stepped forward and put her name on the $50 million civil action suit filed against the company by fellow former employee Wenyu Lu. Thirty other Wang employees have also subsequently come forward since the initial accusation, allowing the lawsuit to rise to such an outrageous number.
It is going around that Duante, 48, a mother of three (does the number of children really matter?), insists that she was made to work 90 hours weekly in sweat-shop like conditions.  Lu and Duante claim that they were each fired due to filing for workman's comp, to pay for injuries they obtained while working for Wang.
The designer and his team are not backing down or giving into such allegations, and a representative addressed this by making a statement to WWD:
"The company takes its obligations to comply with the law very seriously, including the relevant wage and hour regulations, the payment of overtime to eligible employees and having a safe working environment for all of our employees. We will vehemently defend any allegations to the contrary."
Now, I am not one who condones unjust working conditions in the slightest. I believe that employees should be treated with respect, and that employers have a responsibility to ensure their workers are safe.
I am curious, however, as to why so many workers appeared to just deal with such "terrible" conditions for so long. Why did Duante and Lu allow themselves to be worked to exhaustion, before finally having to file for workman's comp to pay for medical bills? Was it impossible for them to look for work elsewhere? Did they not realize they would soon grow sick?
What about the thirty other employees that are now coming forward? Not one felt the need to stand up to, or walk away from, the deplorable working conditions?
With the media beginning to address Duante as a single mother of three children, I have a feeling the prosecution will argue that she simply could not afford to walk away from a stable paycheck, and maybe she couldn't.
But still, I am curious to know as to why so many people dealt with atrocity in order to scrape together a living? Did these workers truly feel they had no choice? That they were deserving of conditions that one assumes can only happen in poverty stricken nations? Or are they conveniently jumping on the bandwagon of their fellow finger pointing and sue-happy employees?
I guess as the story unravels we will learn more concerning the exact conditions of the workspace and tasks required of the employees, and from there can decide whether or not these allegations hold ground.
Is Alexander Wang a Fashion Icon turned Fat Cat?
Oh no! Please don't tell us Alexander Wang is now running a sweatshop?