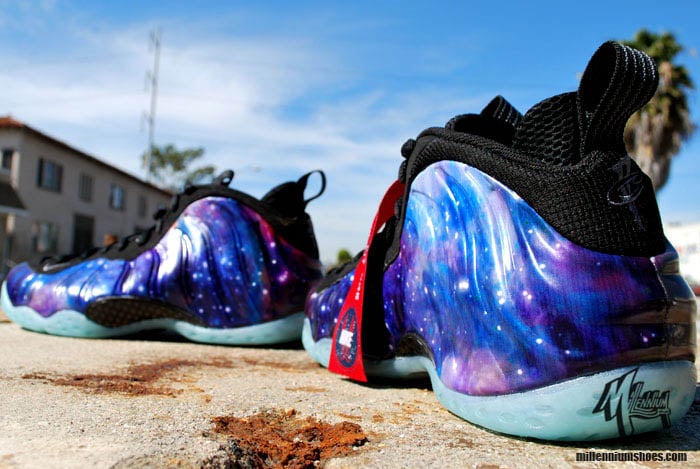 What's in a shoe anyway?
Isn't it time you spent 7 hours waiting in the open cold to only be told the next morning that the store decided against selling you the next must have limited edition Nike shoe?
It seems the country has once again gone into gaga mode (let's not forget it going gaga mode this past Thanksgiving either) for the upcoming release of the Nike Foamposite galaxy shoe which is reselling in some cases for $2400 on ebay whilst retailing for $220 in stores. The only catch being there are only 2400 pairs of these shoes being sold, so getting your hands on one has become very very competitive.
styleite: Police officers from Florida to Maryland and beyond have shut down local shopping malls and in some cases canceled the release of a limited edition sneaker, fearing that letting customers shop might get ugly and violent.
In Orlando, Florida, police turned up in riot gear (what the fxck is our sentiment exactly??) to ward off the anticipated number of overzealous shoppers who'd begun camping out at various outlets at their chance of getting their hands on what can only be rationally conceived to be a piece of real estate on the pedestrian curb called social status. In fact some standing in line were worried that people hard up to get their hands on the limited number of shoes might just want to barge in or break store windows.
Which begs the bigger question, is the case of having to own these shoes really about stellar marketing, stellar shoe design or the implicit alignment that wearing these shoes is for most their chance of getting in on the nation's fascination for high profile public consumption and the glamorous life which has not surprisingly in the face of deteriorating economic trends become the mainstay for so few people save for those in the business of being a celebrity or a very well compensated professional elite…
Isn't it time you appeared that you live the American dream too?