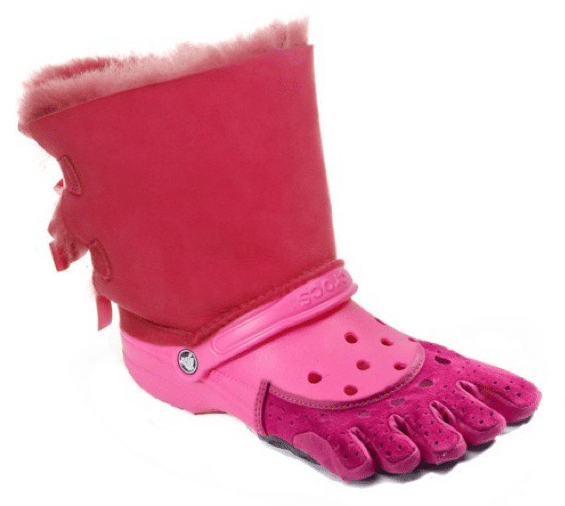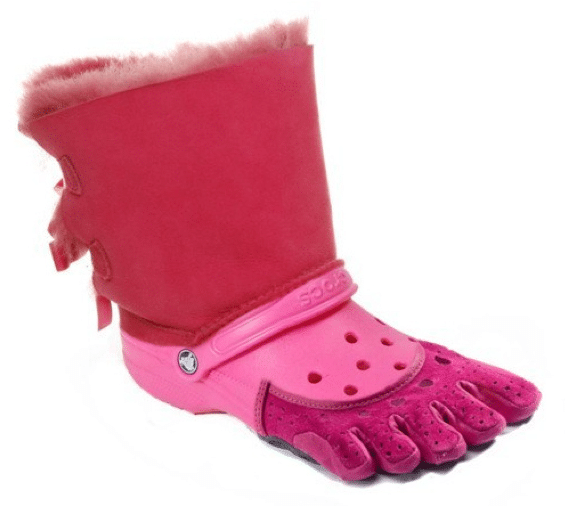 Kids, I have to confess the color is admittedly beguiling, especially if you have been dropping acid and poking holes up and down your eye sockets. Then again each to their own.
happyplace: Part Ugg, part Croc, part crunchy weirdo toe shoe, this is like a mad scientist was forced to conduct his next experiment using only what he could find at Payless
Unfortunately for me I can't actually figure out where to buy this monstrosity ( I googled ugly shoe to no avail) that said I'm going to guess it's just someone having us on. Right?
Shouldn't you be brave this fall and dare to dress the way you do in your worst nightmares.
Faux pas chic available hopefully no where near you….