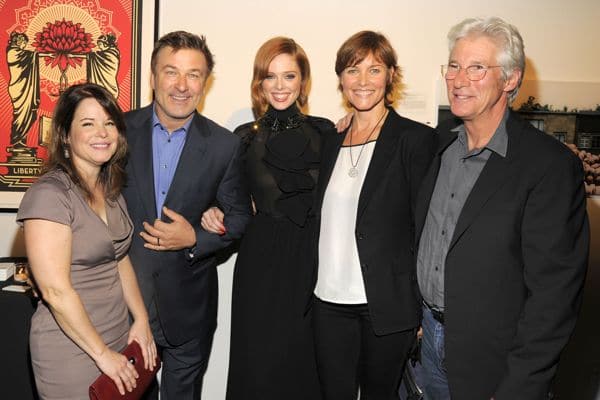 There are only three things that can truly take my breath away in New York. The first is a beautiful piece of artwork. The second is a well-dressed, tall dark and handsome gentleman, especially if his name happens to be Richard Gere or Alec Baldwin. The last? High-end luxury fashion, of course.
Although they may seem a dime a dozen, its rare to find quality art, gentlemen and fashion in this city, let alone all together in one room.  As such, when I stepped into the 17th annual ArtWalk NY gala and art auction at Skylight Studios, I nearly fainted for lack of breath.
Generously sponsored by FENDI and ELLE, hosted by co-chairs Alec Baldwin, Richard Gere, Carey Lowell and honorary chair Coco Rocha, ArtWalk NY celebrated its 17 year tenure as one of the most significant art benefit auctions in New York. So we donned our Sunday Tuesday best, crawled out of our offices and into the rain, graciously gathering together to benefit the Coalition for the Homeless (…and to enjoy elegant drinks, provided by Star Vodka, Beck's and Sud de France wines, and ambrosial appetizers from Macao Trading Co, Michael's and Edi & the Wolf) to honor legendary artist Shepard Fairey.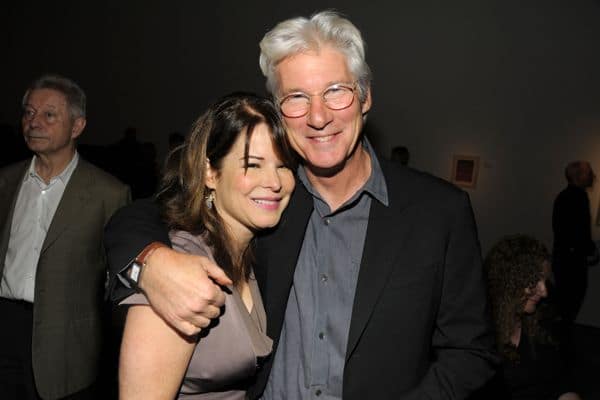 Top quality works by artists including Shepard Fairey, Jenny Holzer, Wade Guyton, Andy Warhol, Ed Ruscha, Olaf Breuning, Christo, Hans Haacke, Yoko Ono, Richard Phillips and Pat Steir were available during both the live and silent auction.
Notable attendees included  Arden Wohl, Kayce Freed Jennings, Claiborne Swanson Frank, Casey Fremont, Genevieve Bahrenburg, Hayley Bloomingdale, Lisa Salzer, Vincent Fremont, Peter Davis, ELLE Editor Anne Slowey, model Soujourner Morrell, Kristian Laliberte, Nicole Miller, Amanda Hearst, Kim & Michael McCarty and Cynthia Rowley.
Co-host Coco Rocha was the belle of the ball, looking stunning in a necklace that hangs low, covering her collarbone, shoulders and upper back. The piece is one she designed for a limited edition jewelry collection for Senhoa, an organization helping Cambodian survivors of human trafficking.
Her eyes sparkle brighter than her jewelry when she speaks about the organization. "Its really touching. Some of the girls are as young as four years old. Its important to do things to help," says Rocha about what inspired the line. Rocha's passion for giving back is apparent in her smile, her optimistic demeanor and knowledge of the organizations she helps. "That's why I'm here co-hosting tonight. It [The Coalition for the Homeless] is a great cause," Rocha says.
The guests at the event were also extremely passionate and fiercely loyal to the organization. "I've been coming to ArtWalk NY since its first year," a patron says. "There's lots of charity and art events in New York, but none are of this caliber," another tells me, while signing his silent bid on a Yoko Ono piece.
With an incredible collection of contemporary art, celebrity hosts and elite guests, the evening was a classic, elegant and pleasant affair. How did I know it was a crème-of-the-crop event? I didn't regain my breath until my taxi had turned far around the corner.