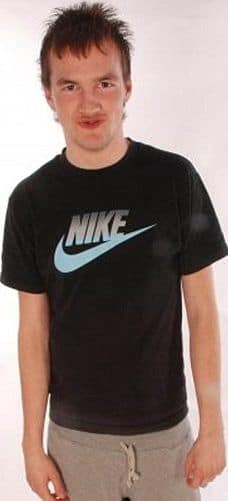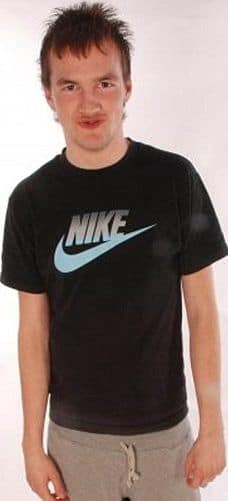 Be careful of people whom you meet on Facebook. Sometimes you just never quite know if they are who they claim to be or what their real intentions are. This might be the immediate lesson that comes to mind pursuant to a horrific incident in the UK. That plus the notion that sometimes certain individuals are role playing dangerous alter egos in the perceived safety of internet anonymity…
According to police reports, David Russell, a 20 year old who worked for McDonald's posed as a famous rockstar on Facebook for the strict purpose of luring an unsuspecting female victim into the Englishside forest, near where he lived for the sole purpose of murdering her.
So intent was the young man in his desire to indiscriminately murder someone, internet records show him going to the web prior to him meeting his victim whom he had randomly scoured on facebook  searching for subjects that included; 'how to kill someone with bare hands, how to cut skin with a knife and the best knife to kill".
Having kept up the pretense of a friendship with one American teenager whom travelled to the UK to meet Russell (does it get any more chilling than that?), he regaled her with tales of romantic romps through a nearby forest. Seduced, the young woman, Maricar Benedicto, a 19 year old from California eagerly followed Russell who took her for a long walk through the woods, woods that he claimed his grandad used to take him to when he was a young boy.
At this point it is said Russell and the young girl sat on a fallen tree whereby Russell then asked Benedicto to put on a blindfold whereby he said he intended to surprise her.
Action, pin drop, close up:
He stood behind her, blindfolded her, asked her to put her head back, and her arms up. She did so with her palms up, entirely trusting him. Although she did not see any implement because of the blindfold, the next thing she felt was her neck being sliced."
The court heard that as Russell did it he shouted: "Why won't you die? You've ruined my life. It's all your fault."
Mr Donnellan said: "She jumped up and the blindfold fell off. She turned and saw he was taking a knife from his backpack. She turned to run away but he caught up and stabbed her in the back."
The victim was then stabbed three more times, hit in the face with a log, and headbutted.
If you can imagine all this in a horror film perhaps you're not entirely off the mark as Russell took to heart and his imagination some of the more sinister scenes one is privy to in popular culture. After all how many times have similar plots made their way on made for post midnight viewings on your TV? But then again perhaps this was lurid fantasy running amok in his own troubled mind….
Turning to run home where he took an overdose (another screen adaption?) the young woman according to police records is said to have staggered to a nearby house seeking help, where she was immediately rushed to hospital and fortunately for her sake was able to survive her wounds.
At his hearing the judge recanted how in his estimation Russells led a blameless and hard working life for 19 years before something troubling set off the horrible chain of calculated events. So appalled and troubled was the court that it felt compelled to offer nothing short of life imprisonment for the young would be murderer, whom it deemed a menace to society.
At this juncture one can only speculate what led to this concocted ploy of murder. Whether by virtue of his role playing on facebook he imagined himself to be acting out an alter ego character or tempting some deep dark thoughts in the recesses of his mind, no one will never quite know.
That said perhaps David Russell, now 20 as he sets out to serve a life sentence will come close at some point to understanding the darker recesses of his being.
Such it seems are the unsuspecting dangers of meeting too good to be real characters in indiscriminate settings.