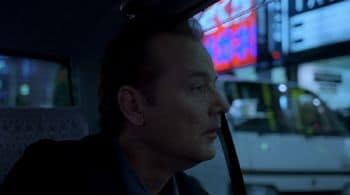 Will authorities get you to come and visit anytime soon?
Beset by a series of earthquakes earlier this year that caused irreparable damage to the mainland and loss of life, Japan has hardly registered as the go to vacation spot for most Western folk of late. One could even argue it has never really registered as a vacation spot for most Westerners, rather if one is to judge popular culture, it's often perceived as a hub for Westerners in search of business and for a moment courtesy of the popular cult film 'Lost in Translation,' with Bill Murray and Scarlet Johansen a beacon for romance.
That said, decimated by the aversion of travelers to Japan, (tourism figures year to date as of June of this year showed a 36% decline) Japan's Tourism Agency has come up with a plan to offer would be travelers (how it siphons who would be a would be traveler would be interesting indeed to find out) to submit online applications for free flights, denoting which areas of interest they would be most interested to visit (I'll take Osaka and Tokyo thank you…).
From there the agency it is said according to the Japanese journal, Yomiuri Shimbun, would then ask participants to write reports on their experiences, the best of (did you think otherwise?) which would then go on to be published on the web.
But just in case you think it's a free for all (there is your homework assignment after all…) participants are asked to weather their own accommodation costs. Assuming authorities approve the budget allowance, the plan would seek to have potential participants begin arriving from April of next year on, one presupposes to catch the looming summer months and to give the country a chance to clean up.
One also wonders if the lag in timing is also there to serve the locals who may now have to find themselves switching gears from apprehension of certain facets of Western ideology to that of benevolent acceptance. Nothing that a chance romantic encounter wouldn't hurt…