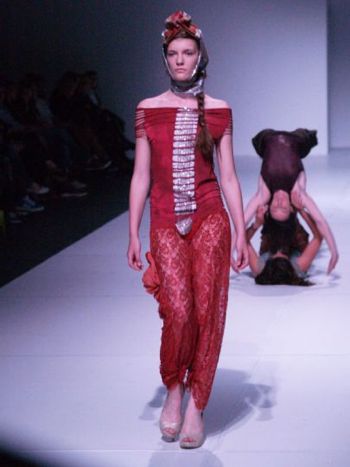 After covering Fashion Week in Istanbul, I was ready to see fashion on the streets, not just the runways. I was eager to see fashion supported by the foreigners as well as the natives. My search for refined couture and an attentive audience took me to Zagreb, Crotia and Count Jelačić Square, at the heart of high end fashion.
As Zagreb Fashion Week drew to a close, there were a few honorable mentions worth noting. Their runway work this year had heads turning, cameras clicking, and critics like me salivating.
In a show that merged high end couture, contortionists and other circus performers, Ivana Popović trail blazed with a more modern take on what fashion is. Color that spoke volumes, nothing understated. Only the bold and adventurous would dare to wear this. Sleek and flowing, in a dazzling array of hues, the Ivana Popović show caused a stir on the runway with clothes that spoke to the individual in all of us.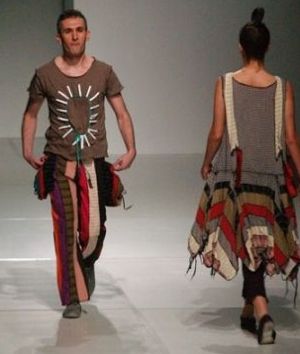 Ana Kujudžić debuted a line that could be described as Pocahantas hits the concrete jungle. Ties, lace-ups, tunics, and more. More subdued colors, but with more daring cuts and lines.
Toni Rico is bringing men's classic elegance back to the forefront…where it never should have left. Hipsters have a new look to aspire to. Fitted clothes are making a re-emergence: buttoned up shirts, flowing pants, and classic vests. This is the look your father's father could even agree with.
Carlos Diez took his men's collection on another plane with white tops, and print bottoms that are for the daring, fashion forward man not afraid to explore his masculine and feminine sides simultaneously. Beaded short skirts (or were they kilts?) with jackets opened up for a more revealing look, or tapered down for a more upscale appearance.