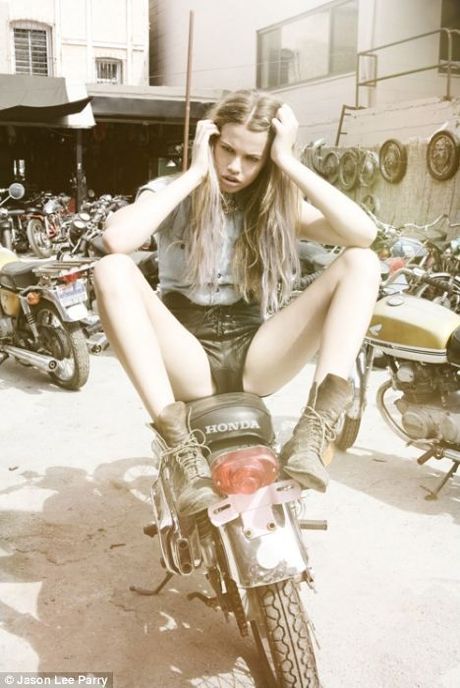 Selling clothes has always been a tricky business. In a market cluttered with thousands of brands, and a finite audience with less cash to burn given our perilous economic times distinguishing oneself has led to some fashion marketers choosing resorting to contentious branding in the hopes of steering some dollars their way.
Fashion houses like American Apparel have made a handsome living portraying basic utilities garments as raunchy artifacts when in practicality all they really are basic run of the mill items. In the same vein, outlets like H &M and GAP, Top Shop have also made a tidy sum playing up to token uber skinny themes as this was what the greater public wanted, and getting away with it even if it does assuage the idea that anorexia is to be implicitly condoned.
But what are we to think when another fashion house, Urban Outfitters in this instance decides that if some fashion merchandizers can use sex or the implied promise of it to facilitate their brand identity (who after all doesn't want to be loved and sexy- is the underlying message?) why not go the next level of using underage girls in suggestive positions? After all nothing sells like sex? Until that is it crosses murky waters…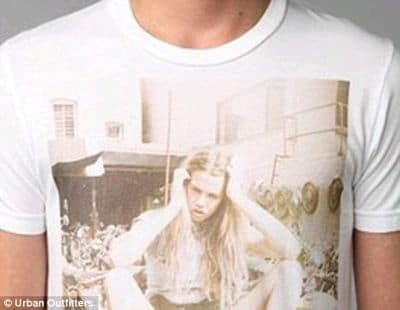 Pursuant to Urban Outfitters using sexed up provocative images of a then 15 year old minor, Hailey Clauson on its t-shirts, without her parents permission or knowledge, her parents yesterday filed a $28 million lawsuit  against the fashion line and the photographer, Jason Lee Parry.
Alleges the lawsuit: 'She is posed in a blatantly salacious manner with her legs spread, without a bra, revealing portions of her breasts.
The image of Teen in a spread eagle position making her crotch area the focal
(article continues next page)