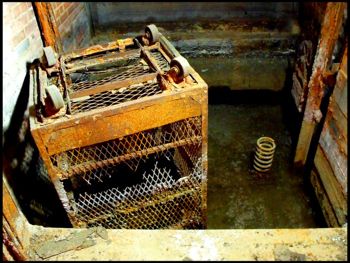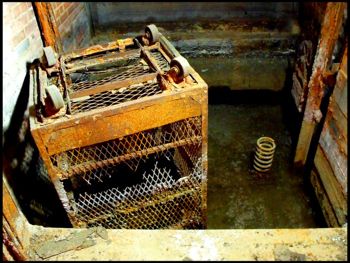 Thankfully they were able to recall which intersection they were at to the emergency operator when they suddenly realized they had no idea which building they were in…
New York has been victim of these flash floods lately (eight inches of rain alone yesterday!), but two men bore the worst of the brunt Sunday morning when they became trapped in a hotel elevator they were servicing which began to flood as the two men suddenly made their way to the basement. Kicking and screaming and with no one at the hotel to hear them the two men were forced to use their cell phones and call for emergency.
Fortunately one of them had bothered to bring their cellphone (could you imagine what the headline would have been otherwise?) when they called emergency services. What complicated matters though was when the operator asked them where the building were they were was at, they had no idea what to tell them. All they could recall was the cross street up the block:  Richmond Avenue and Christopher Lane.
By the time the fire department did find the two men, Edward Tyler and Wendell Amaker they were by now standing atop of a plastic crate, with water now up to their necks and rising. Needless to say the relief these two men must have felt when the fire crew arrived.
Adds Captain Melvin of Ladder 86:
"We let them clean up in our facilities because we assumed that the water might have been sewer water,"
Sewer water!  And here I was assuming it was plain old rain water!  I think for surviving this ordeal, the men should be rewarded with smart phones, at least.  That way, they'll always know where to tell rescuers to go the next time they find themselves in a 70s disaster movie. But all they're getting is a stinkin' shower.