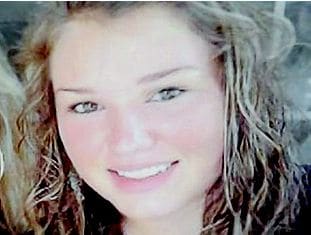 There are at least three ways you can die from swimming that I can think of: drowning, being stung or bitten by a creature of the water or the remote chance of being hit by a vessel. To that list you can also add a fourth, parasites that exist in warm fresh water which enter into your brain through your nose.
16 year old Courtney Nash has finally succumbed to a dangerous amoeba parasite that exists in warm bodies of water, like the one she recently found herself at St John River, 71 kilometers east of Orlando, Florida. It was said pursuant to swimming at the river, Courtney Nash became violently ill soon after where she was rushed to hospital. It was there after doctors conducted a spinal tap they realized that a parasite had lodged itself in Ms Nash's brain, most likely through her nose where it proceeded to attack her brain and spinal cord (where it feeds off the vast glucose supply).
All in all, just 30 people have died in Florida from the rare brain infection since 1937, never mind how many people have died from drowning (a quick google found 7000 persons drown a year in the US, roughly 20 a day), being stung or bitten by a creature of the sea or by a moving vehicle in the water.
At present authorities suggest people wear nose plugs while swimming in fresh water rivers, lakes and pools.
How odd and tragic to fall victim to the most innocuous of things during a heartfelt summer swim…