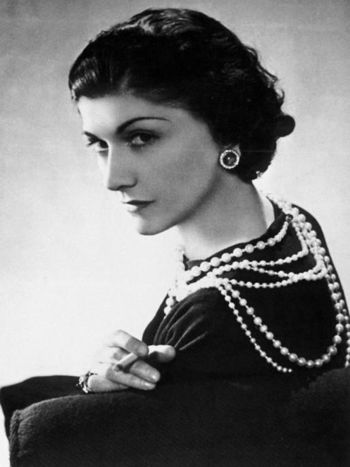 Could you ever imagine one of fashion's most venerable names being associated as a Nazi collaborator? This is exactly what one journalist, Hal Vaughn argues in his new book- 'Sleeping with the Enemy: Coco Chanel's Secret War.'
In his book, Vaughn according to the NY Post goes to great lengths to show the links where Chanel was involved with the Nazi movement. Apparently she was first introduced to the Nazi cohort through one of her lovers, Baron Hans Gunther von Dincklage, a German agent honored by Adolf Hitler and Joseph Goebbels. Which is another way to say, you don't get almost a better introduction than that one.
Brought on as Agent F-7124, and codenamed Westminister, Chanel operated out of the Hotel Ritz in Paris (but of course…) where she existed as a covert spy. One of her missions was to try and regain ownership of Chanel No.5 from one of her Jewish partners, the Wertheimers, but that proved to be unsuccessful. After the war it is said Coco Chanel fled to Switzerland where she lived for quite a while.
All which raises the question how is that Coco Chanel was never managed never to be brought to justice, and why is this book being brought out now, after all it's not a secret she had Nazi affiliates and more importantly what would one have done as a designer of a certain elk who was trying to promote and sustain their brand and access to luxury when the chips started falling down?