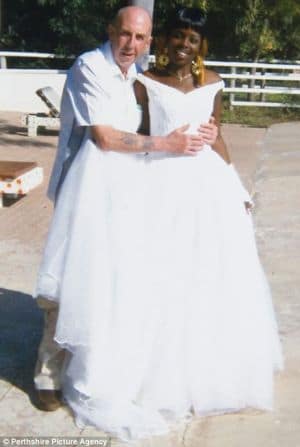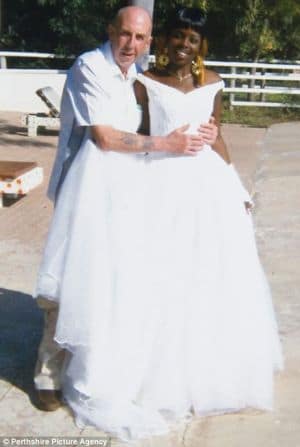 Johnny Gannon, 57, thought he married the woman of his dreams, 24 year old Patrice Chambers—but Patrice had a plan up her sleeve.
After spending £5,000 to fly her to Scotland—not to mention two years of wooing Patrice—Gannon was left high and dry when Patrice caught a train to allegedly meet her Jamaican boyfriend, who organized the whole scheme.
dailymail.co.uk: Within 20 minutes of arriving through his front door she had flagged down a car and caught a train. He found out she had also run up a £500 bill on his mobile phone.
Gannon told the Daily Mirror, "My relationship with her wasn't something I'd done by mail order. I've known her for two years and it seemed very much like the real thing to me. She has used me and I feel humiliated."
On the surface one might want to ask given the apparent age difference not to mention cultural differences between these two what Mr Gannon was thinking? But then again can we really blame Mr Gannon for wanting to desperately fall in love and admonish a sly young woman who was calculatingly playing the misguided Mr Gannon?
The Daily Mail reports that "He has reported her to police and plans to contact the UK Border Agency and now he is considering how he will tell his mother."
This poor sap is getting no sympathy from releasing his story of heartbreak to the press; a shocking number of commentators on the Daily Mail only say, "No fool like an old fool."  I tend to agree.  One should never trust a beautiful woman, nor add insult to injury by broadcasting your naïveté across the globe.
Maybe his mother will tell him something to the same effect. Poor guy. Wretched bitch.