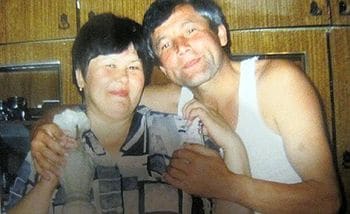 True Story: A 49 year old woman, Fagilyu Mukhametzyanov, declared dead and prepared for burial in her coffin, woke up with mourners praying for her soul, started screaming, and died of shock within twelve minutes.
Austrian Times reports that husband Fagili Mukhametzyanov took his wife to the hospital in Kazan, Russia after she collapsed from chest pains.
48 hours later, friends and family gathered to wish her soul well—only she wasn't dead.
Mr Mukhametzyanov told the Austrian Times, "Her eyes fluttered and we immediately rushed her back to the hospital but she only lived for another 12 minutes in intensive care before she died again, this time for good," said Fagili, who now plans to sue the hospital.
"I am very angry and want answers. She wasn't dead when they said she was and they could have saved her," he told local media.
Does this not seem like a scene from Death Becomes Her, with an immortal Meryl Streep waking up in the morgue?  Maybe a little Huck Finn and Tom spying on their own funeral?  It's doubtful Fagilyu took some elixir of immortality (especially since she's dead now), so we have to ask: what is up with this Russian hospital?
Hospital spokesman Minsalih Sahapov said: "We are carrying out an investigation."
I'm surprised Mr Mukhametzyanov didn't die of shock himself.