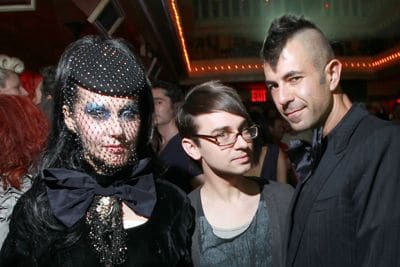 NYC. Thursday night saw the book release party for Jeremy Kost's latest photography work "It's Always Darkest Before Dawn" at The Box on Chrystie Street. The special event was presented by Susann Bartsch and hosted by Amanda Lepore (did anyone actually see her?), Eric C. Shiner, and Jed Root.
When first arriving at 8pm (I'm a sucker to always be on time) I decided to take a nosey walk around the venue to admire its antique décor and peeling wallpaper adorned with vintage nudes. Later on, the crowd had arrived with Susann Bartsch leading the way. Outside, the Zand Collective dished out fliers while looking as fierce and defiant as ever. (Special thanks to Kayvon Zand for always being humble and approachable every time I see him.) DJs Honey Dijon and Michael Magnan ran the board for the night and kept the crowd in full swing.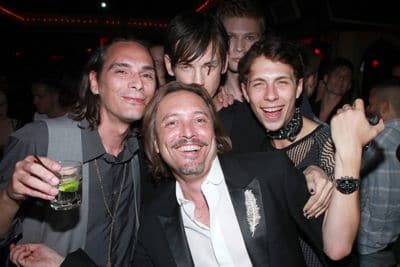 As the night wore on the attendees were treated to various performances on the gorgeous, yet dilapidated, stage at the back of the venue. Epiphany Get Paid was up first and did one hell of an impressive rendition of Adele's "Rolling In The Deep" followed by the always fabulous Jordan Fox doing a number in black-light make-up and paint.