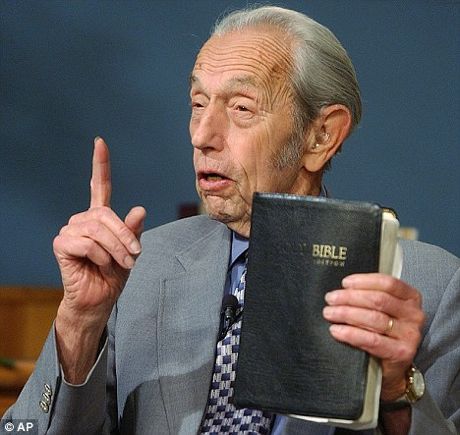 Will the world implode tomorrow? Before we can really answer that question perhaps an intelligent discussion about what transpired this belief system in the first place and its actual validity ought to be had. What will become clear in the following discussion is that religion, as much as it portends to be a divine construct can equally be argued to be a man made construct, constantly appropriated and devolved to suit preferred or best explaining observations. But what becomes even more poignantly acute is that whether one believes in the foreboding 21 May date is the fact that even though the earth may not come to a screeching halt, the culminating myriad of world and social conflicts, has forced a reappraisal of doctrines, intellectual and aesthetic considerations of what time, reason, faith, logic, and what humanity really means.
It is this continual  protracted debilitation of our times, that in some way has ironically led to a kind of death of us all, come May 21st or not. Or perhaps a kind of liberation. After all isn't that what the second coming is meant to highlight? – Scallywag. The Editor.
The following compelling examination of the May 21 doomsday affairs appears courtesy of Karen Ledbetter, who can also be found at storiesrus.com
There are in the world thee monotheistic religious traditions. The largest, called 'Christianity', started as a single monolith sometime around two thousand years ago, but now compromises thousands of different denominations, large and small. They all have different, competing versions and visions of the same claim which is: 'we' have understood the mind of God!
These claims, often embellished with layer upon layer of historical tradition are not easy to penetrate. The second thing they all have in common, is that in spite of their conviction of having a 'hotline' to the almighty, not one has ever been able to offer any demonstrable prediction of that divine will. A number have tried yet always without success. And every time it happens, the failure demonstrates just how dead, stone cold that hotline has gone. They are all dressed in the emperors new clothes.
The anomaly should be obvious to all, but even love is not as deaf, dumb and blind a religious conviction. In the modern world, we have become used to having claims demonstrate themselves by the active process of trust called faith, a process that offers a result upon which to make a judgment. In all aspects of life, everything from from our human relationships to scientific and commercial claims.
Trust in action, called faith exposes what works and what doesn't, what's true and what fails the test. That any sphere of intellectual intention, which makes claims to understanding, should demand and expect to be outside this intrinsic accountability for those claims, sits uneasily today for a growing part of humanity. Yet this is what religion demands.
If proof of the profound 'unknowing' of that potential called God were necessary, one Harold Camping, an American evangelical and radio broadcaster, is about to make it crystal clear once again; he has fixed the date for the return of Christ and something called the 'rapture' for May 21 2011. Given that no attempt to fix a time or date, for any act of God, by any religious or tradition has ever proved correct, may be why so very few ever attempt it now and risk the considerable humiliation when the bubble of their credibility bursts so publicly, demonstrating to all their own illusions and which itself may provide a general insight into the efficacy of the claims religious make for themselves.
An earlier attempt by this same wannabe prophet to predict Christ's return already failed in 1994. According to him, because of a mathematical error of calculation. As if God were subject to mathematics? And while old traditions may snigger, they wouldn't dare make any similar prediction of their own. Such is the empty confidence they have in their own 'understanding'. They rely on 'tradition' to obscure that fact.
But lets humor the idea for the moment and consider. There are so many potential implications to muse over: If such an event ever does take place in our lifetimes, the 'Apocalypse' that the religious promise will rain down on the rest of us is much more likely to land on their own heads first, hard and heavy! First of all, 'Christian' institutional forms have been cracking up in disagreement for the whole of their history. Beginning with the origins of the Roman church, unresolved divisions started even with the