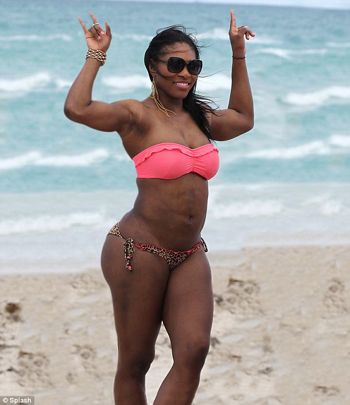 Look who made it out on the beach in Miami this weekend- tennis champion and refined beach buxom- Serena Williams.
Kids the more I keep looking at Serena frolicking in them waves, the more I want to put on my own mismatched bikini (I'll have to improvise-blah) and frolic to heart's content.
Don't you wish you were a world champion too?