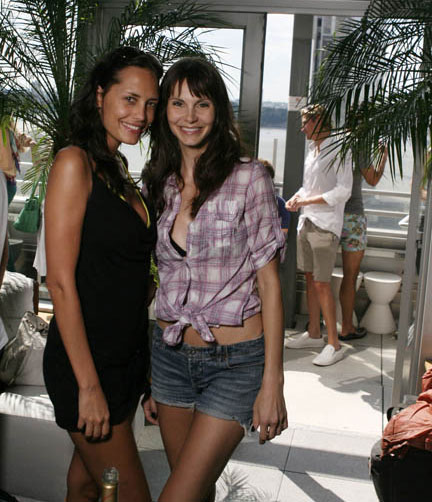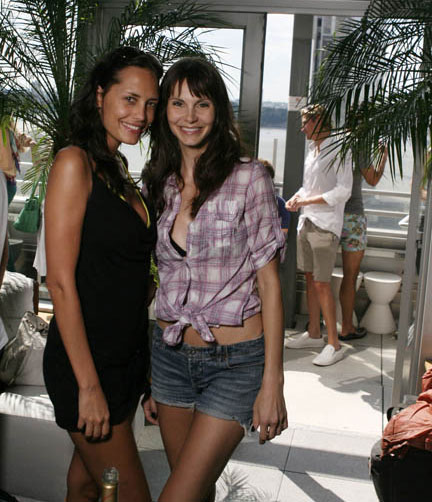 This Saturday, I found myself at the
Gansevoort Hotel
for the launch of their
summer rooftop bikini brunch party,
and the first hint I had of the impending mayhem above was at the door. 
Tim
, the true New York gatekeeper,  (courtesy of Puff Daddy and Southside's
James Willis
) made us wait outside for some minutes, the strong breeze continually lifting my dress to the point of distraction. What one can only assume to be a model skated by, in a shirt that was less a garment than a garnish, and my qualms were silenced.
Perhaps the true reason for the wait was in the rescue, in the form of
Matt Assante
, whose parties have come to epitomize Bacchanal elegance in the most desired places on Earth.  His is a welcome presence in the
Meatpacking District,
an area that I had thought already spent its 15 minutes long ago, an unfortunate side effect of celebrity culture in Manhattan.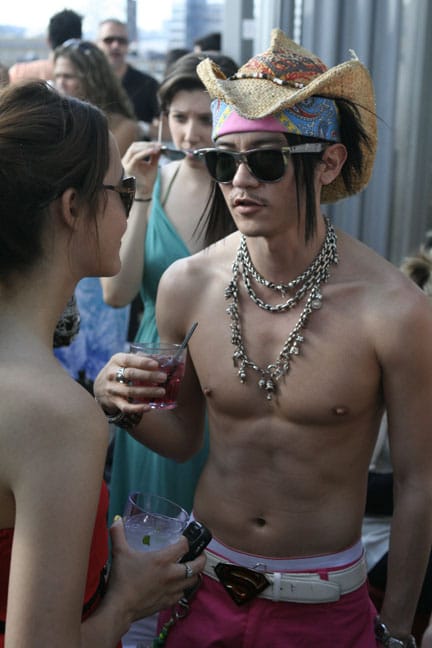 The elevator was dark, and the silence of anticipation among all crammed in with me was palpable.  As the doors slid open, expansive white light filled the wrap around expanse. It was like arriving at a Mediterranean afternoon sojourn, except we were still in Manhattan. From one side of the room one could make out the visage of buff bronzed bodies, the collage of colliding biceps and slinky hips. Wafting forward one wavered under bird nest chandeliers, the glint of diamond encrusted fingers in text mode, and the reflections of hundreds of large sunglasses vibrating with energy.
The crowd was not one of affected status, however, and my penchant to cynicism was surprisingly silenced. This was not status quo Manhattan.  This was St. Tropez, a place where people come "not to see and be seen," according to one of our hosts, but to be with others like them: young, beautiful and capable of paying the $2500 and up table fees. "There are still people with money in New York, and I happen to be friends with all of them."
The 360 degrees views of Manhattan provided a surreal backdrop, all that was missing the caldera of Santorini, the ragged coast lines of Mykonos, the endless white dunes of Ibitha.  Heavy bass beats were interrupted by the blaring staccato of the saxophone, whose owner snaked through the heaving crowds to accompany the swaying bodies.  Champagne sprayed from the tabletops, finding shelter in Chanel bags, meticulously coiffed hair and mouths open in none too silent entreaty.  Though all were beautiful, not all were models.  One girl assured me that she wasn't "some other drunk girl; I'm a finance major, they do exist at the Gansevoort and no, it's not a blue moon!"
I looked up and, indeed there was no blue moon, but a visible portion of the orb hanging in the afternoon sky.