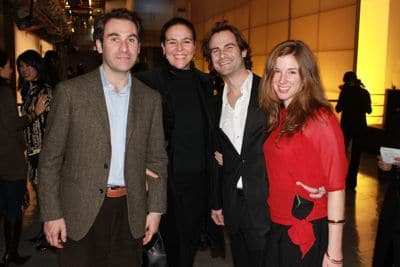 Trying new things can be a fantastic experience. I've seen musicals, comedies, tragedies, dramas, and puppet shows in New York, but I've never seen flamenco onstage before this past Thursday night. Between Worlds is exceptionally good.
Thursday night was a benefit performance for AID FOR AIDS International, a non-profit organization whose driving purpose is to improve the quality of life for people living with HIV and AIDS– specifically, people in Latin America and the Caribbean, and immigrants to the US. AFAI distributes medication and offers HIV education and training for people affected by the epidemic, caregivers and the community at large.
The creation of dancer par excellence Siudy Garrido, Between Worlds is a full length 'flamenco fantasia': A story is told, but there are no words. In this case, it's the tale of a post-apocalyptic arid wasteland; a 'Mad Max' era 'Romeo & Juliet'. Two warring tribes, the Flamencos and the Urbans, vie for what little water can be found. I'll be frank: the story is only a so-so frame for the dancing, which is spectacular.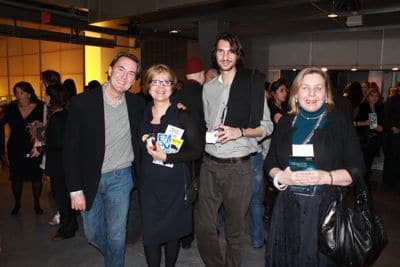 Virtually everything else about the show is enthralling. The music covers diverse territory and never misses a beat. Jan Hartley (projection design) and Marcel Añez (sound design) combine a clever use of light, sound and a backdrop/projection screen create some vivid locations for the story. The Urban costumes, handiwork of Veronica Porras and Joey Rolón, borrow heavily from 'Mad Max' biker themes, but it works.
And then there's the dancing: choreographed by Siudy Garrido herself, Robert Castillo, Jesús Orta and Brian Abadia, the company of twenty-two dancers create a nonstop tour de force show of flamenco and percussion that is unlike anything I've seen before. The Urban tribe play oil drums, a percussive carriage on wheels and anything else they can find, hammering them so hard that their drumsticks shatter. Siudy's own dancing is so fast and intense that she's scuffed the black stage floor white, in places.