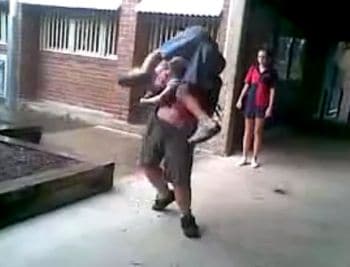 Don't ever fxck with me again!
Who out there has ever been bullied and conversely who's been the one who did the bullying? Well have a look at this video below and ask yourself should we be proud that Casey reacted the way he did (he ended up getting suspended for 4 days and his tormentor 22 days) or should we be saddened that it led to this?
Aren't you glad you're still not at school…?
Update:


EMBED-Chubby Kid Bodyslams Bully – Watch more free videos