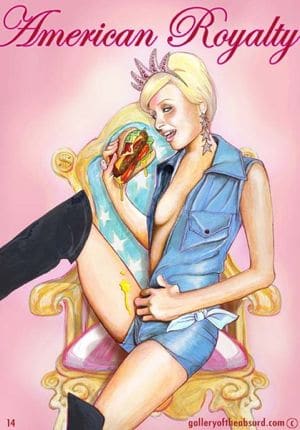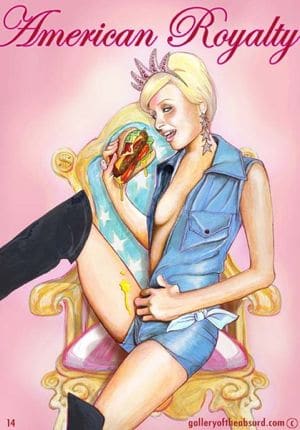 Hide your weed, your coke, and all your steroids, because America's most tiring Page Six princess, Paris Hilton, is now apparently a bodybuilder. And not just any bodybuilder — buzz over the heiress's new physique has been steadily infiltrating our Twitter feeds since her appearance at last week's Triton Fashion Show in Sao Paolo.
As the Daily Mail asserted, "her thighs and biceps are already bulging" enough, it seems, to leave "onlookers gasping." Of course, whether in agony or in ecstasy they failed to specify (judging from the recent pictures, a bit of both most likely).
Reportedly, it was Paris' 35-year-old boyfriend, Cy Waits that turned her on to pumping weights and slurping protein shakes — which may also imply she's now using her straws to suck up something other than blow.
When not sticking to her new and improved diet of 3,500 calories per day, the Mail goes on to say, "the star has also been indulging on weekly fast food binges at the likes of Taco Bell and McDonalds – her treat for doing so much exercise." Quite the considerable diet for any social parasite…
But has Paris caught the Jersey fever, or is she simply bulking up for her inevitable return to her private prison cell?
Neither, 'a friend' says: 'She wants to change her image and get prperly [sic] healthy. At first she was unsure and it took some time getting used to, but now Paris loves her new body. And Cy loves it too – he's always talking about how hot and gorgeous it is.'  
Whatever the case, Paris has long been one of the few washed up it-girls able to anticipate (or perhaps dictate) style trends. This of course, has us wondering: could the current craze for bodybuilding soon become a female thing?
PARISITE'S HILTON'S NEW YEARS CELEBRATIONS A DISASTER AS SHE LOSES HER CELLPHONE.
Paris Hilton Smuggles Cocaine Stash 'Up her Snatch'
The Weekend in Celebrity Profiling: Paris and The Jersey Set Under Attack
Parasite Hilton now suspects she was set up.
Parasite Hilton is being sued for $35 million dollars.