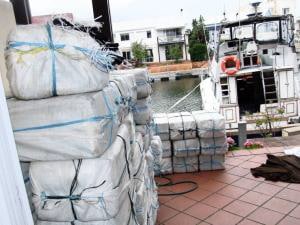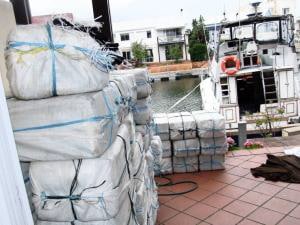 Biggest bust in South Africa's history lands 1600 kg's.
It's time to cancel that trip to South Africa kids. Why? Because all those preferred nutrients you like to choke up your nose wont be there this weekend or maybe for a few to come…
iolnews: Five men, including two Capetonians, appeared briefly in the Knysna Magistrate's Court on Thursday in connection with what local police have now confirmed is the biggest cocaine bust in South African history.
The men were arrested two weeks ago after southern Cape police found about 1600kg of pure cocaine stashed in a cabin cruiser moored at the Knysna Waterfront. The haul has been valued at R420 million.

Valued at R420 million but fetching up to R8 billion on the streets. Which has us wondering how did the assailants managed to get caught on this one? Surely if you are hauling large amounts like this, you are hauling them regularly and without too much bother. Until one day it does become too much bother…
The massive bust followed a tip-off to police, who found the men at an upmarket Waterfront flat they were renting opposite where the cruiser was moored. Police initially found 48 bags of cocaine compressed into solid bricks and a subsequent more thorough search revealed another nine bags, each containing about 30kg of the drug. Pojie said the R1.5-million cabin cruiser had been confiscated and would be moved to either Mossel Bay or Cape Town for further forensic investigation.

Tip off? Someone suddenly had a conscience or did a deal go down badly or was it simply a case of the syndicate deciding to drop double cross this faction for undisclosed reasons?
Either way the good shit wont be circulating in South Africa too freely this weekend and if you do end up finding it, it probably be at a marked up price. Which leads us to wonder who would benefit, and if they had anything to do with the tip off?
Who of course can expect an eternity behind closed bars include:

The accused are Yuwei You, 30, from Hong Kong, Chen Cuo, 57, and Zhi Liu, 51, both apparently Chinese but living in Johannesburg, and Capetonians Beverley Jones, 47, and Mogamat Adams, 41.

Who can expect to face an eternity looking for the good shit this weekend in South Africa: you.