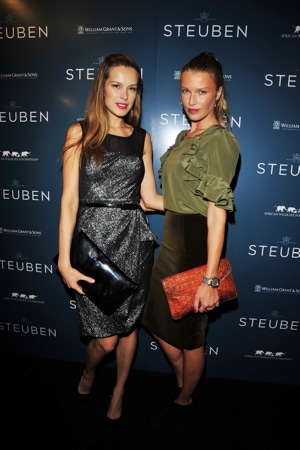 It's not just what you think (although it is): when taking breaks from their own wild lives, those Very Important Girls guide your awareness towards another important cause: the African Heartlands and their spectacular yet endangered wildlife.
Last Monday model Veronica Verakova, Lauren Bush and fellow AWF Goodwill Ambassador Ben Stein enrolled the contribution of Mark Sammit's Steuben Glass Pieces and two dozens donating artists to support Patrick Bergin's efforts in protecting most of the continents' species through the African Wildlife Foundation.
Steuben was exhibiting its stunning ornamental creations in support of the "The big 5" of the savannah (elephant, royal lion, rhino, cape buffalo and leopard) and our city's jungle very own crop of top predators was there to oblige the hosts.