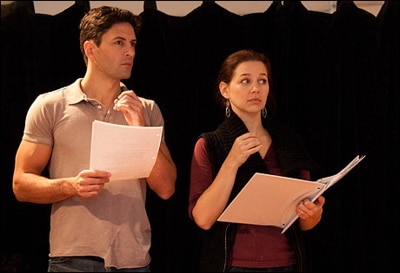 New York is no stranger to hidden-away treasures. Attics, cellars and safety-deposit boxes all over the Big Apple have their precious secrets. One such forgotten pearl has been unearthed just in time for next Monday, the 25th: James Goldman & Stephen Sondheim's Evening Primrose is having a one-night gala performance to benefit St. George's Society.
Based on a short story by John Collier, it's a musical yarn about a struggling poet (who doesn't know one of those?) named Charles, who retreats to a department store for after-hours sanctuary. He finds an entire fairy-tale society living there in secret, along with the future love of his life, Ella. There's just one caveat: now that he knows of the dept. store dwellers, he can never leave.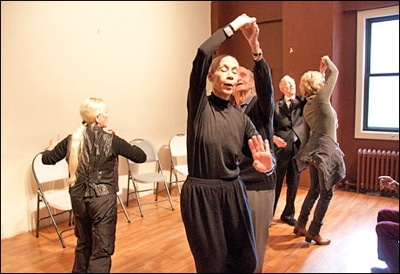 The musical was broadcast once– just once– in 1966, and then all but forgotten. If not for Margot Astrachan and her connections at the Paley Center for Media (formerly the Museum of Television & Radio), Evening Primrose will blossom one night more.

It's directed by Oscar, Emmy and Tony Award winner Tony Walton, and features an all-star cast of Broadway's gems, including Candice Bergen, Sean Palmer, John Cunningham, John Windsor-Cunningham, Jessica Grove', Carmen de Lavallade & William Duell.

I asked the eminently charming Ms. Bergen what interested her in the show.

"It's Tony. I've known Tony for such a long time, and I thought it'd be educational and an adventure. St. George's is lucky to have Tony. It's something worth supporting."