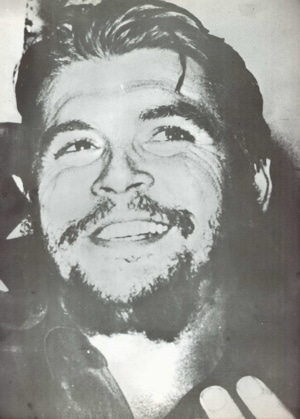 One color black and white, 13.5×17.
Very Good Condition.
Printed in late 1960's or early 1970's.
Even a revolutionary has a moment to laugh while he's overthrowing your government.
Most of us know Che Guevara as a solemn stoic fearless revolutionary fighter who injected himself in Latin America's counter culture and helped to bring communism and Marxism to the fore. Serious themes no doubt. That said we came across this old poster, bullets and stark assassinations aside that put a smile on our face. One can only wonder what was going through Che's mind as this photo was taken and immortalized.
Anyone fancy being a revolutionary hero?