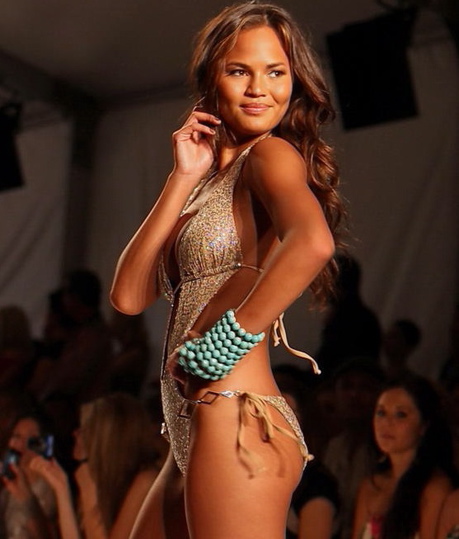 Sipping a chic cocktail in St. Tropez or bronzing on the beaches of the Côte d'Azur is not the only reason for jet-setting monsieurs and madamoiselles to be smiling this summer season. Miami's Mercedes-Benz 2011 Swim Fashion Week took place this past week, July 15-19, and forecasting the hottest trends on the beaches for Summer 2011; if the collections give the indication, it's going to be a scorcher.  An eclectic mix of fabrics, patterns, and accessories, the common thread between the collections, was the beautiful, bold color choices made by the designers. From barely-there, to a more sexy-yet-sophisticated look, there was a myriad of styles for the fashion-forward sun god or goddess in Swim Fashion 2011.
Some of the highlights on the runway:
Cutout dresses were huge last year, and this sexy trend has now found its way into swimwear, making the beaches that much steamier this season. This trend was featured by many designers, including: Mara Hoffman, Beach Bunny, Aquarella and of course the naughty effort of Kardashians for Beach Bunny.