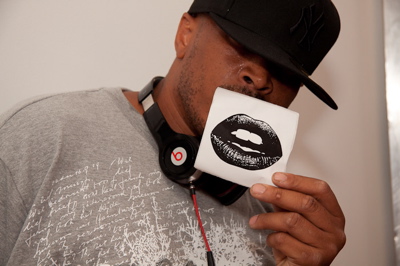 Spend enough time in New York and you will either fall into the pretension and mindless partying that plagues much of our generation  or you'll simply begin to hate people. For a while I'd been getting that creeping cynicism, trying my best to temper it with my own self-amusement. While the location of the Soapstone Gallery (11 west 36th st.) was none too comforting, the title of the collection, Graffolution, was promising.
Once inside I was introduced to Mike McManus and Frankie Valez, this evenings curators.

"So what inspired you to bring this together?"
"I just like being around all this great art. I linked up with Frankie and we grabbed a lot of artists from a show we'd been to before."
"And why these artists in particular?"
"Well, I know that graffiti is really starting to become more of a mainstream thing, but we really tried to get some classic stuff as well as some of the more modern styles. It's great to be from the Bronx, with all these Bronx artists; which is where it all started. To have people from the Bronx representing this. But really you know, I wouldn't put anything up here that I wouldn't put in my own house."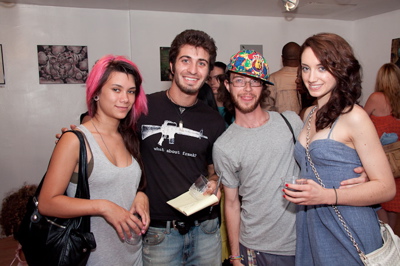 One of the first artists I talked to was Lightweight;
"So tell me how you go started with this?"

Lightweight's piece was actually composed of three canvases, two of them set, skewed, right over the corners of the larger piece. Later I would discover that he employed much of this out-of-the-box technique in his work, as well as vinyl over the walls behind some of his stuff.
"Well I've always been into graffiti. I grew up in the Bronx, surrounded by the culture of it there, the movement."