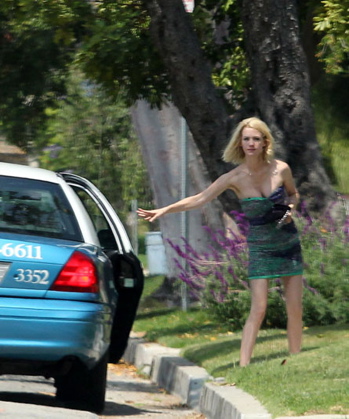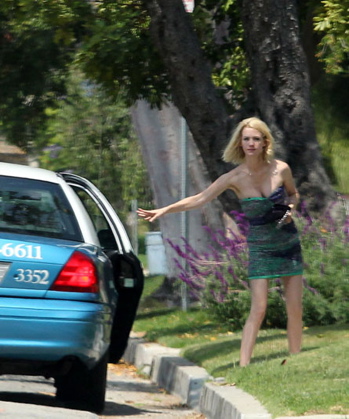 Trying to dust off the morning jizz off your dress face.

Where I come from we like to call it the walk of shame, but in LA, we prefer to call it the cab of shame for obvious reasons. And this week's nominee for tussled ho who had too much fun from the night before and jizz and white sparkley's, ,missing knickers goes to blonde bambi January Jones who has decided after seeing herself in this afternoon's tabloids looking like a gazelle scampering from a big coolade of moonshine lying off Malibu road to call in sick for the rest of the year.
Anyway we're glad Bambi finally got to make it home finally the next day where we are sure she has an abundant stash of undies stocked.
Latest January Jones media dilemma-
January Jones causes a 4 car pile up and then bolts.»
Source: Gawker