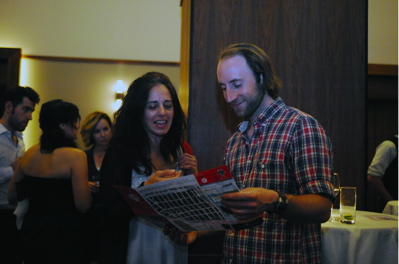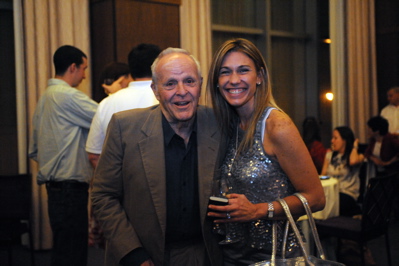 New York is a bustling goddamn community. It lives, it thrives, it prospers because of three things: Its natives, its commuters, and its tourists.  (Someone brilliant once compared New York to a working body on those three principles. I'd love someone to identify it for me.) Anyway. As I learned last week, some capable individuals of means can rally all three to help their community. They're not alone.

Henry Buhl runs ACE, an absolutely exemplary foundation for giving back to one's community. He helps the homeless help themselves. Soho's least fortunate have been able to pick themselves up by their bootstraps with the extremely capable help of Buhl's well-trained teams. A difference is being made. This is no small thing.

Buhl's not alone, he's succeeded in surrounding himself with capable men and women, including Kenia Lama: the woman behind The Map.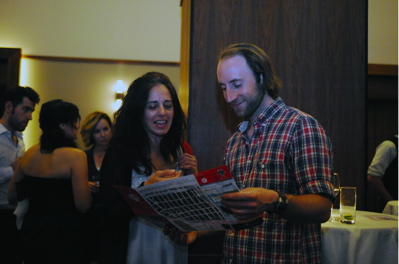 The Map is basically an NFT for tourists (guess that makes it an FT), one corner of New York at a time. It's well-organized, it breaks down what's available where, and the ad proceeds that made the Map possible all went to charity. Yeah. It's that awesome.
Some pieces of New York seem more concentrated. Closer. More tightly-knit. Soho is one of those places. Don't believe me? Visit. We welcome your custom.

I spoke with quite a few different Soho shop-owners, attending an event at Trump Soho for the people who made The Map… the map.  Clothing designers, makers of home décor, Louis frickin Vuitton. Yeah. We welcome your custom!
In an effort to promote the community (and save folks some money), Soho's done an extremely efficient job of marketing themselves—and offering discounts—to anyone with a hot little Map in their hands. Want one? Go to Soho!
The Map is just getting started, as it turns out, with plans for more maps in other neighborhoods in the future.  As far as elegantly planned marketing tools go, it's pretty flawless.  Learn more about the community, inject some currency into the city's blood flow, and promote the hell out of your neighborhood.  It's a win-win.

Kenia's efforts show that she's not afraid of a bit of hard work, and the Map is something everyone involved can get behind. This is the Information Age, after all.  We can do with a bit more attention. Hell, in this economy? We can use all the advertising we can get.

Soho is one of the most vibrant slices of the Big Apple there is. Unique style, interesting tastes, and a tightly knit community that seems more a family than just a collection of city blocks.
That's New York. That's what you should come and see. So. Come and see.